The UKNFS Board of Trustees / Directors:
The current Board of the UKNFS include:
Alan Mercel-Sanca [Executive Director & Organisation Lead]
Arjun Katuwal [Treasurer]
Professor Chris Shiel
Denise Wootten
Naresh Khapangi
Rajendra Kadel
James Lamb
Jib Acharya
The UKNFS is an INGO [International Non-Governmental Organisation] registered as a not-for-profit company with charitable objectives with the UK Companies House, and is in the process — Summer-Autumn 2015 — of registering with the UK Charity Commission.
Please also see our Constitution Page that details our our organisation Objectives: the page also includes UKNFS .
---
UKNFS UK Team
Ram Hari Bhusal: UKNFS Honorary Chairperson
Ram is Honorary Chairperson of the UKNFS UK Team
Ram's birthplace in Nepal is Baglung and his family now lives in Pragatinagar (Nawalparasi, Nepal). He came to the United Kingdom over six years ago, is a UK permanent resident and lives in Southampton [previously until early 2014, in Bournemouth]. Ram has extensive experience in social service and cooperative work in both Nepal and the UK, has studied at Tribuvan University [Nepal], and has a wife, daughter and two sons.
Alan Mercel-Sanca: Executive Director and Organisation Lead
Alan was in conjunction with Ram Hari Adhikari, co initiator and with him co-founder of the UKNFS  at its very earliest stage and is operational lead and executive director for the organisation in the UK: particular remits being for equality, multicultural learning/education and international academic and related partnerships development, arts, representation/lobbying.
Formerly a Trustee/Director of the Dorset Race Equality Council, and now its Organisation Development and Education Officer where he also works in the area of advocacy. He was 6 years ago founder of a Dorset-based multicultural learning society [OCES], and has  been an Advisor to the Bournemouth University Chinese Students and Scholars Association [CSSA] for the past three years, playing a key role in reestablishing the CSSA at Bournemouth University from 2010. Alan is also a professional artist with an international reputation in fine art drawing, and is the initiator and Lead Officer of the UKNFS Nepal International arts Programme [NIAP]. He is an editor, proofreader, and article writer.
He is a passionate and very active advocate of inclusive values and has a 'One World Vision' with an established record at a national level for combating prejudice on grounds of race and other — LGB&T — forms of discrimination in: he leads within the UKNFS on equality, diversity and anti-discrimination issues.
Alan's academic background is in history (University of Kent: BA Hons), he has a Masters level certificate in research skills (Bournemouth University) and City and Guilds in teaching. He is an English language editor, proofreader, and also writes articles with newspapers and journals such as the Kathmandu Post, and Nepali Patra. He is a person who shares predominantly Buddhist and East and South Asian philosophic perspectives upon life and as such deeply appreciates the interconnectedness of world cultures and inclusive values.
Email: alanms.888@gmail.com Tel: +44 (0)7811 269 454
Arjun Katuwal: UKNFS Treasurer and Board Member
Arjun Katuwal is a financial professional, registered auditor & book keeper who has specialised in accounting, taxation and auditing sector. He worked in various roles as an Accountant, Auditor and Manager of Private and Public companies.
In the UK, he worked as an accountant in U-Turn Management; also he was a Project Manager of Debtors Association London (Registered Charity) and Proprietor of A K Katuwal & Co. (self-employed consultancy business).
Mr Katuwal is a life member of Nepal Red Cross Society; he is an executive committee Member of NRNA UK and a member of various professional bodies and local societies in Nepal and UK. He is from Udayapur, Nepal and currently and lives in London with his family.
Arjun joined the UKNFS in 2013 and is the society Treasurer & Project lead of Nepal Air Ambulance Initiative. My aim to join and work in this organisation is to establish strong friendship between Nepalese and British citizen, to share and transfer knowledge and technical values which is beneficial to both societies (Nepalese & British), will work very hard to achieve UKNFS's vision & objectives.
Jib Acharya: Board Member.
UKNFS officer/advisor for healthcare provision organisation management and related research and projects.
Jib was one of the founder members of the UKNFS at the time of its inception by Ram Hari Adhikari and Alan Mercel-Sanca. He is a PhD scholar of Bournemouth University's School of Health & Social care (final year), and has interests and specialism in: fundraising mechanisms, public relations, healthcare organisation management and research. Jib has an internationally established record as a theorist and practitioner concerning enhanced efficiency of healthcare organisation management, and lectures internationally.
---
Professor Chris Shiel: Board Member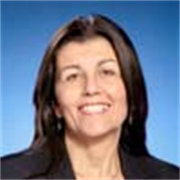 Chris has fully supported the UKNFS since its inception, with guidance and strong encouragement; in addition she has played a key behind the scenes part in communications support for aspects of academic partnerships development between Bournemouth University and Nepali universities. She is an internationally renowned expert in green/sustainability approaches to economic development, and global citizenship (the latter according strongly with core aspects of the UKNFS' vision and guiding values, and manifested in such initiatives as the NIAP.
Chris Shiel has championed global perspectives and education for sustainable development across higher education for the last ten years. She is an Associate Professor at Bournemouth University and before moving to Applied Sciences, was Director of the Centre for Global Perspectives (2008-2012). She has led the global perspectives agenda at Bournemouth since 2000 and in 2005, was awarded a Higher Education Leadership Foundation Fellowship for her work. Her approach is based on the development of global citizens who understand the need for sustainable development and are better prepared for global employability. She has just completed a HEFCE funded project which has focused on leadership for sustainable development (enabling leaders to role-model leadership behaviour for sustainable development and carbon reduction) and is currently working with participants in four countries to explore green attitudes and values in relation to behaviour. She is a Visiting Professor at Glamorgan University Business School; Vice Chair of Think Global and Chair of Avonbourne International Business and Enterprise Academy Trust... read more.
James Lamb: Board Member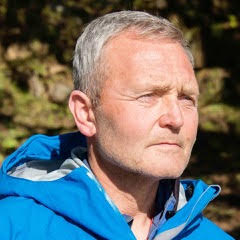 After nearly 30 years as an educationalist in Scotland, James Lamb combined his love for outdoor adventure and photography to become a professional landscape photographer. James has walked and climbed extensively all over the UK, Europe, USA, Canada and Nepal. In 2014 he established a trekking agency in the Nepal Himalaya with Tashi Lama, a Buddhist monk. The agency aims to increase local employment, with the profits funding a local charity, The Little Sherpa Foundation. When the first earthquake hit Nepal in April 2015, James was in the Himalaya filming for The Adventure Show (aired on the BBC in September 2015). Filming continued when the camera crew and producer accompanied James back to Nepal to see first-hand how the people featured in the initial programme, were rebuilding their lives, both physically and mentally.
James in addition to playing an important part in development of aspects of UKNFS projects, especially cultural tourism, will be helping to develop the UKNFS in Scotland, including development of strategic relationships across a range of important domains.
---
Other volunteer officers with UKNFS:
Dr Rajeeb Kumar Sah: Equality in Health and Social Care Project [EHSCP] National Coordinator for UK Nepali community engagement / Team Lead
Dr Rajeeb Kumar Sah is our equality in health and social care project Team Lead / national coordinator for UK Nepali community engagement and research. He is originally from janakpur, a terai city in Nepal. He is a trustee at "Nepal Village Foundation", project director and editor at "South Asian Sexual Health" and PHD scholar at the Canterbury Christchurch University, UK. His PHD research focuses on exploring social and cultural issues affecting sexual health of Nepalese young people living in the UK. His aim is to understand the intergenerational differences among parents and their young children and provide impetus to improve health and wellbeing of Nepalese population.
Dr Sah is an MD in General Medicine, MSC in Public Health, has a Post Graduate Certificate in International Relations and Globalization and Diploma in HIV/AIDS. He has several years experience of working with minority ethnic groups, marginalized and disadvantaged communities in the UK. His research expertise and area of interests are medicine, public health, maternal and child health, sexual and reproductive health, HIV/AIDS, social determinants of health and health inequalities.He has worked with young people, women, children, and other vulnerable communities in the UK, Nepal, India, Georgia and Turkey. He has authored a book titled "Parental attitudes and beliefs towards Childhood Immunisation".
Denise Wootten: Board Member
Denise is Bournemouth-based, nationally renowned ethnic minority [BME] equality and inclusion in health and social care community engagement activist. Member of the national NHS BME Network, and a Co-Founder and current lead of the 'IAAC' [Its All About Culture] Multi community Organisation as well as  Founder of Dorset's first African and Caribbean over 50,s lunch Club. , Denise has been actively working with and supporting the UKNFS since its inception. Her remit is to support engagement and partnership at local and national levels with groups and national institutes and organisations that campaign and work for race equality . She has been instrumental in helping to develop a UKNFS Nepali Women's group initiative in 2012-2013, and a social services cultural awareness resource for NHS front-line staff (input for which has also been provided by the UKNFS' Dr Rajeeb Kumar Sah).  She has moreover, a lifelong interest in aspects of the culture and related spiritual philosophies of Nepal.
Dr Bibha Simkhada: Health and Wellbeing Team Lead Officer, and Research Lead (PI) of the UKNFS UK Nepali Community Equality in Health and Social Care Project [EHSCP]
Dr Bibha Simkhada has a BA in Nursing, PhD in Public Health from UK. She joined the UKNFS in 2013 and took position as a Research Lead (PI) in Health and Wellbeing of Nepalese community living in the UK project. Dr Simkhada is responsible for overall management of this research project.
Previously, she worked as a registered nurse and a public health researcher for several organisations. She has extensive experience of working in health care environment and public health research in UK and Nepal. She has published several papers and is a reviewer in many international peer reviewed journals. Her key interest is in Improving BME Community Health, Health Inequality, Reproductive Health and Systematic Review. She has been involving in different projects and evaluation of public health program on maternity care, uterus prolapse and elderly care in Nepal. She is highly committed to improve health of Nepalese community living in UK.
---
Leroy-Winston Scott: UKNFS marketing/PR advisor, and UK youth engagement officer. Leroy is the UKNFS UK project Development Officer with the Nepal International Arts Programme [NIAP]
Leroy-Winston Scott started his time in Bournemouth as Bournemouth University's' Student Union's Democracy and Equal Opportunities Officer. Leroy-Winston has also used his knowledge and desires to mentor school children and go into schools to give philosophical and academic guidance. He also is a prominent member of community group Urban Ripple, who through arts and expression spread positivity through many young lives and has in 2014 so far raised more than 3 tonnes of food for Bournemouth Food Bank.
Leroy uses his passion and infectious optimism to engage with wider audiences. Leroy-Winston is looking forward to the challenges the UKNFS will provide, and as Project Development Officer of the UKNFS initiated Nepal International Arts Programme [NIAP] knows that the programme will be strongly contributing to the  'One World Vision' at its and his own heart.
Andrew Yearp: UKNFS IT/Website Advisor
Andrew is a Founder Member of the UKNFS, creator of the society's logo, and its original website, and subsequently our lead for IT guidance with our our online presence, including IT advisor the UKNFS' NIAP and for aspects of online marketing. continuing online. He is a teacher at Bournemouth University where he is also undertaking a PhD. His role in the UKNFS has been pivotal to the success of the initial development of the organisation, and his interest in and love for Nepal and its culture (especially film and aspects of contemporary life) very deep.
Naresh Khapangi Magar: Board Member and Media Advisor
Mr Naresh Khapangi Magar is the Executive Member an Media Officer of UKNFS. He was born in Taplejung of Nepal and now has been migrated to London in the UK. He has done his master in Journalism ( MA) from TU. He is now serving the Federation of Nepali Journalists in UK as its general secretary. He is now the sub editor of the " Europeko Nepali Patra Weekly" and has been associated with the Gorkhapatra Daily of Nepal for last 8 years as well.
He has  extensive experience in research journalism on the Janajati issues of Nepal. He aims to serve the UKNFS by his good network and skill on mass communication and highlight the socio- economic issues of the Nepali community in the UK.
Rajendra Kadel: Board Member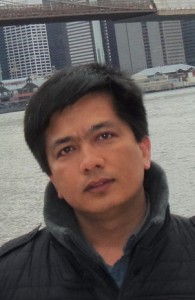 Strongly supportive of the values and vision of the UKNFS, Rajendra is a PhD scholar at the London School of Economics [LSE] and has research interests in the field of public health provision. He is currently undertaking research into economic evaluations of different mental health interventions such as CBT for employees, mental health awareness training and resilience training for managers in the workplace settings, and is a Life Member of the Nepal Public Health Professional Council and the Nepal Public Health Association.
Other details about Rajendra:
—  Marie Curie MPhil/PhD Fellowship, London School of Economics, UK October 2013 – September 2016
— Erasmus Mundus Scholarship, University of Verona, Italy August 2011 – July 2013
In addition to an MSc in Regional Health Systems 2013, MA in Sociology 2008, and BA in Public Health 2006, Rajendra has also been a Senior Public Health Training Officer July 2007 – July 2010 (Merlin, Kathmandu). This post involved Overall management of maternal and child health, reproductive health, disaster management and hygiene related training; coordination and collaboration with stakeholders; line management of training officers and health educators.
……………………………………………………………….
The UKNFS would also like to thank to some key and highly valued figures in the formative early 2012 –  2013 period:
Ram Hari Adhikari: Organisation Initiator/Co-Founder
Ram was the initiator of the UKNFS, specialising as the organisation's co-lead in the UK-Nepal international development work in a) UK Nepalese governmental/UK Nepalese organizations contacts and engagement, and b) was the focal contact officer for the society's media, culture and tourism projects work and initiatives (including the Nepal-based as well as UK aspects of these project areas) up until the 2014 period when he relocated to Nepal to concentrate on other projects.
He is a public health professional, and his birthplace in Nepal is Lamjung. In 2011 he graduated from Bournemouth University ( public, health) and before this from Tribhuvan University ( Health Education), Pokhara University ( Health Care Management) and has a Diploma in Food and Nutrition from the University of the Philippines, Los Banos. Mr Adhikari has worked in health and nutrition projects in Nepal for over 10 years and has a wife and two daughters.
Email: ramhariadhikari17@yahoo.com
Ms Srijana Thapa (the first Treasurer of the UKNFS, and one of the lead officer in establishing the society Women's section of that time), Dr Laxmi Ghimire (founder of the society Health and Well being section), Mrs Anita Joshi Bomjan (founder of the UKNFS Women's section), Mr Tulsi Prasad Phuyal (the society's original Dorset area first Community Contact/Liaison Officer), Mr Seb Gray (one of the four original co-founders of the group that came together prior to formally establishing the UKNFS) and Ms Laxmi Tamang (one of the UKNFS's first international relations advisers).
________________________________________
Other officers:
Keshan Paudel: UKNFS Dorset area officer
Keshan's birthplace in Nepal is Murali Bhanjyang of Dhading. He studied at the Tribuvan University in Nepal, settled in the UK 10 years ago and has a wife and one child. He was proprietor of the Gurkha 2 Restaurant in Boscombe, where the UKNFS Launch event was held in April 2012, and subsequent cultural events such as the Teej. He was engaged in the tourism sector while in Nepal.
________________________________________
UKNFS Nepal Chapter Team:
Basanta Adhikari: Chairperson, UKNFS Nepal Chapter
He is the Chairperson of the UKNFS Nepal chapter and is coordinating the stakeholders in Nepal as the contact person of UKNFS for Nepal . He hails from Chitwan, Nepal and is currently doing his PHD from University of East London. Now, he is the principle of a higher secondary school in Chitwan as well. He has a long experience in Nepalese education sector and is interested to contribute UKNFS by incorporating tourism into Nepalese education system. He holds MBA from TU, EMBA from CLC and MA from London Metropolitan University as well.
His interests are as follows:-
I strongly believe that social work is an exciting, demanding and immensely rewarding profession which requires uncommon dedication to strive for social reform. I would like to help people as much as I can, that is my personal interest, and it makes me feel like a better person, assisting UKNFS just made it easier for me, to find my interest. I love to work as an Executive Board Member for UKNFS because this organisation is really helpful for many people in the UK as well as Nepal. I future believe that social work is a profession for those who desire to help and improve people's lives. I am sure that I can gain a lot of valuable experiences and learn dynamic skills involving in various volunteering work and I would like to utilize my interests and skills by assisting UKNFS. I further believe that volunteering makes a difference in all lives who participate in volunteering activities.
Contact email:-adhikari_bp@ymail.com, tel:9855066668
Uttam Bhlon Lama: Contact Person, Secretary, UKNFS Nepal Chapter
Secretary of UKNFS Nepal chapter. He holds his graduation from Public Youth campus in Nepal. He is founder and Managing Director of the Clean Village Microfinance Bittiya Sangtha Ltd. Contributing to tourism development through rural micro-finance initiative. He is a nationally renowned specialist in capacity building, including being a lead figure in promotion of small scale tourism in 15 remote districts of Nepal.
Bikesh Shresta: Vice Chairperson UKNFS Nepal Chapter
Bikesh is 54 years, accountant by profession, social worker, interests in traveling and football, Buddhist philosophy, environment, vegetarian lfestyle, social change.. Previously engaged in promoting sports tourism, invited first ever British football club (West Lindsey JFC) in the year 2001, organised British football expo in 2002 (in association with British Council Nepal), and Charity Dinner ball with famous English football Player Brian Mcliar (then reserve coach of Manchester United FC) in the year 2003 in association with British Embassy, British Council and British School.
________________________________________
Officers with UKNFS international projects: NIAP
Deepak Tamrakar: UKNFS Nepal International Arts Programme Communications and Education Support Officer
Mr Tamrakar has an established record for film work in Nepal. He has been the principal reviewer of the Nepal International Arts Programme, initiated by UKNFS Executive Director Alan Mercel-Sanca, and in this role is a primary ambassador for the programme's supportive international level profiling  in the areas of fashion, theatre, modelling.