This section of the UKNFS website provides information about a) the organisation official patron, b) current board, C) current advisors, and d) with some information and honourable mention of Alumni, former directors and advisors (and in some cases, special, continuing advisors) who have played their part in working to create and/or develop the UKNFS in the earliest phase of UKNFS development and subsequent phases.
---
Patron: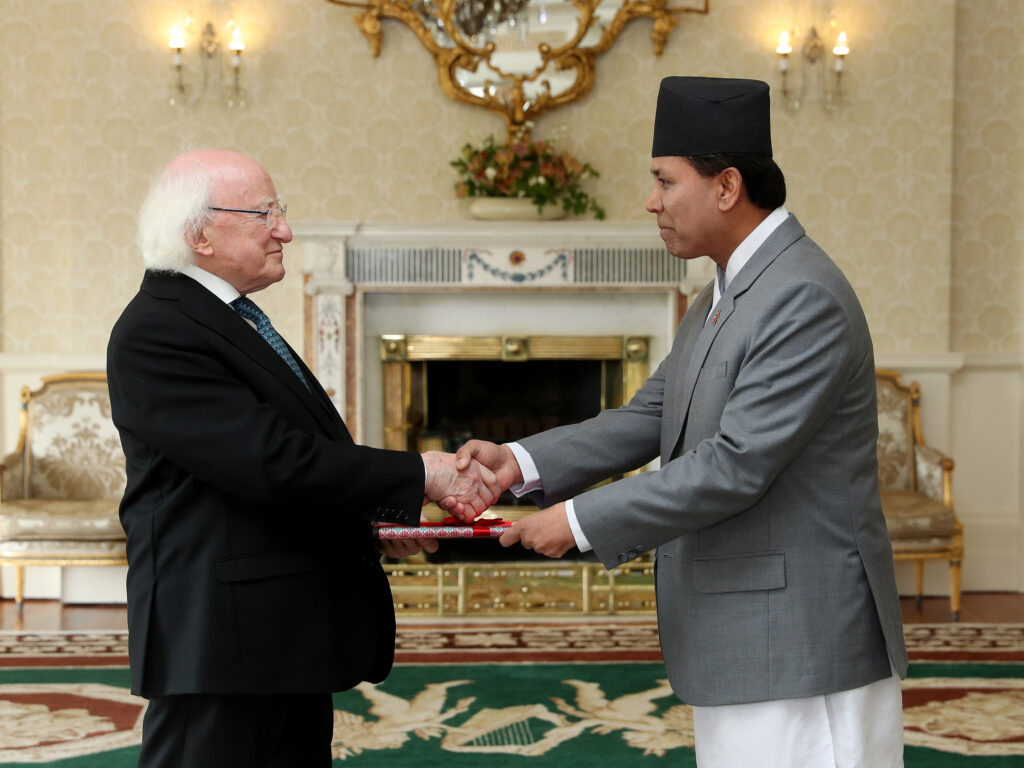 The official patron of the organisation is the Ambassador of Nepal to the UK and to the Republic of Ireland, and to Malta. H.E. Dr Durga Bahadur Subedi (pictured above with the President of the Republic of Ireland) was the first official patron of the UKNFS (our second/current Patron is H.E. Mr Lok Darshan Regmi: https://uk.nepalembassy.gov.np/ambassador/#).
---
The UKNFS Board of Trustees / Directors:
The current Board of the UKNFS include:
Alan Mercel-Sanca [Chief Executive Officer & Organisation Lead]
Min Bahadur Gurung
Ganesh Panday
Ekendra Gurung
Deepesh Man Shakya
Dr Pramod Koyee
Nabin Pokharel
Pritheepal Singh
James Lamb
Dr Jib Acharya
The UKNFS is an INGO [International Non-Governmental Organisation] registered as a not-for-profit company with charitable objectives with the UK Companies House, and is in the process — Summer-Autumn 2015 — of registering with the UK Charity Commission.
Please also see our Constitution Page that details our our organisation Objectives: the page also includes UKNFS .
---
UKNFS UK Team (Board members)

Alan Mercel-Sanca: Chief Executive Officer /Organisation Lead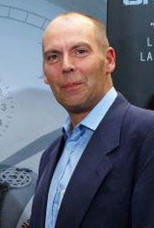 Alan was co-initiator and on the UK side, the lead founder-developer of the UKNFS from its very earliest stage. He is CEO for the organisation. In this capacity he leads many of the organisation's initiatives (often these in service to others, especially organisations such as NRNA, Tamu Dhee UK, Sahara UK, Nepalese Association Wiltshire, Federation of Journalists UK, for example). Particular remits being strategic partnerships, leading campaigns for the UKNFS where the voice of the Nepali community is central, etc. Also with active interest in counteracting prejudice and indirect as well as direct discrimination, equality, multicultural learning/education and international academic and related partnerships development, arts (he is an internationally recognised artist specialising in drawing, especially famous for woodland pieces), representation/lobbying. In regard to the latter he has extensive research and analysis skills, and contributes to Parliamentary select committees formal inquiries.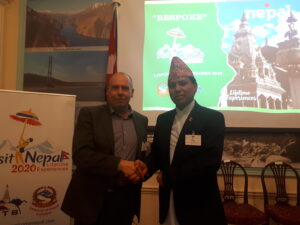 A finalist in the prestigious MTM Awards (2019) for Personality of the Year, he was formerly a Trustee/Director of the Dorset area Race Equality Council, was for two years its organisation development officer, and also for 18 months Healthwatch Dorset's Equality Officer.
He was 10 years ago founder of a Dorset-based multicultural learning society [OCES], and has been an Advisor to the Bournemouth University Chinese Students and Scholars Association [CSSA] for the past three years, playing a key role in reestablishing the CSSA at Bournemouth University from 2010. Alan is also a professional artist with an international reputation in fine art drawing, and is the initiator and Lead Officer of the UKNFS Nepal International arts Programme [NIAP]. He is an editor, proofreader, and article writer.
He is a passionate and very active advocate of inclusive values and has a 'One World Vision' with an established record at a national level for combating prejudice on grounds of race and other — LGB&T — forms of discrimination in: he leads within the UKNFS on equality, diversity and anti-discrimination issues.
Alan's academic background is in history (University of Kent: BA Hons), he has a Masters level certificate in research skills (Bournemouth University) and City and Guilds in teaching. He is an English language editor, proofreader, and also writes articles with newspapers and journals such as the Kathmandu Post, and Nepali Patra. He is a person who shares predominantly Buddhist and East and South Asian philosophic perspectives upon life and as such deeply appreciates the interconnectedness of world cultures and inclusive values.
Email: alanms.888@gmail.com Tel: +44 (0)7811 269 454
Deepesh Man Shakya: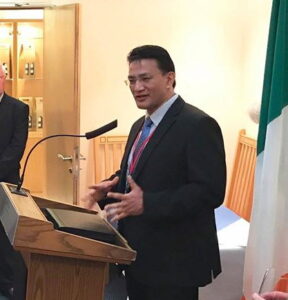 Mr. Deepesh Man Shakya joined the UKNFS board in January 2020. Mr. Shakya is an electronics engineering specializing in FPGA in a programmable chips company in Dublin. Before joining the company in 2004, Mr. Shakya received his M.Eng. in Dublin and worked as a lecturer at the National College of Ireland. He graduated from Amrit Science College in Kathmandu as a Gold Medalist before heading abroad for his higher studies.
He has been involved with the Nepal Ireland Society since its establishment and currently serves as the President of the society. On his initiation, the relations between Nepal and Ireland has flourished to a new height at the people level, organizational level and recently at the government level with the establishment of a Parliamentary friendship group in both countries.
Deepesh has also served as Nepal Tourism Board (NTB) Honorary Public Relations Representative for Ireland and organized numerous tourism promotion events in Ireland and all of Europe. He is the main architect and the Chief Coordinator of Nepal's Europe Wide campaign – "Visit Nepal Europe 2017″ and the Chief Coordinator of the ongoing Global Campaign to promote Nepalese Cuisine – " Experience Nepal – Cuisine and Culture.
The UKNFS greatly welcomes Deepesh ji's joining our team, his great expertise and the areas of activity and initiative of his exceptional work detailed above, especially in regard to relevant areas of our activity where we can support. In particular the UKNFS entering 2020 is becoming reorganised on a pan Republic of Ireland and UK, pan-British Isles basis, where Deepesh role (especially in regard to post-Brexit delivery) is deeply valued and important — including in support to development of our Ireland dimension and support to Deepesh work at Nepal – Ireland Society and beyond.
Mr. Shakya has masterminded an innovative platform called TMM Nepal (www.tmmnepal.com) for sustainable promotion of Nepal's Tourism. The platform encourages Nepalese diaspora and friends of Nepal to promote tourism with financial return."
Mr Shakya has initiated the Ireland – Nepal Chamber of Commerce (INCC) with supportive guidance from UKNFS CEO Alan Mercel-Sanca, as the UKNFS evolves to assist development of Nepal – Ireland, and Nepal-Ireland-UK links in the fields of business, trade, culture, tourism, healthcare, and education.
Nabin Pokharel: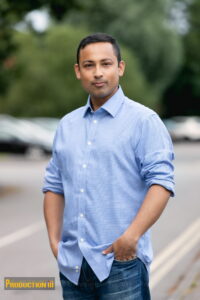 Nabin is a London-based Nepali journalist, and UK correspondent for Nepal's leading media outlets– Kantipur daily and Kantipur TV; in addition, he is Editor-in-chief of www.wenepali.com a London based major Nepali news portal, and was both Founder President and current advisor of Federation of Nepalese Journalists UK (FNJUK), and a former advisor of NRNA UK.
Nabin also loves writing on Human and Social issues, and contributes in this regard substantially to UK Nepali community voice and support through journalism. Originally from Lamjung, Sundar Bazar, Nepal, he has been living in the UK since 2006, September, and is an affable and hard-working person who gives 100 percent to his work commitments. Nabin is ambitious, energetic, and a determined professional who enjoys working in a diverse and multicultural team.
Mr Pokharel's academic qualifications include:
2015 – MA (Master of Arts) on MARKETING AND INNOVATION from University of Anglia Ruskin, UK
2013 Feb – Aug 2014 – Graduate Diploma on Tourism Management from University of West London, Ealing, London
1999-2002: Bachelor's Degree on Mass communication from Ratna Rajya Laxmi Campus, Kathmandu, Nepal
Nabin has received and won a number of prestigious national and international awards and honours, including:
The NRNA International Journalism Award (2017)
Honours for recognition of the quality of his work have been received from (but not limited to): The Embassy of Nepal (London); Kosheli Nepali Cultural UK; NRNA UK; Tamu Samaj UK; and the Miss Nepal UK team
Email: realnabin@yahoo.com
Nabin has over recent years provided timely and thorough courage on some of the major aspects of the UKNFS work for Nepal, Nepal – UK bilateral friendship and initiatives, and in the UK in regard to issues and matters of importance to our UK Nepali community. The UKNFS is privileged and delighted that Mr Pokharel is a member of the UKNFS Board with news media remit.
Pritheepal Singh: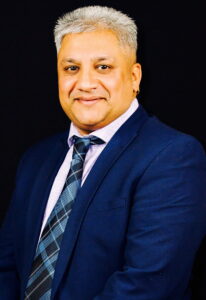 Pritheepal is a respected figure in the domain of South of England/South Coast BAME community leadership. His networks are extensive from the grassroots base of the community and into leaders in business and politics. These are combined with a passion to not just 'talking the talk' but also 'walking the talk' where the community voice and related makers of humanity and justness, are concerned; successful delivery, not just empty words.
Pritheepal has established a forbidable record of working shoulder to shoulder with the UK Nepali community through the UKNFS on major issues such as justice for and support to our South Asian international students at certain English South Coast universities where humanitarian, duty of care, safety and other support issues have been involved (https://uknfs.org/support-for-nepali-students-marooned-in-the-uk-because-of-covid-19-nrna-uk-work-with-uknfs-to-gather-data-further-to-solidarity-initiative-between-indian-and-nepali-communities/). Beyond the South Asian international students support nationally and internationally important support matters, Pritheepal has provided exceptional support to our UK Nepali community through his work through the One Community Hampshire and Dorset (OCHD) multicultural organisation that he leads and founded, with UKNFS CEO Alan Mercel-Sanca being a fellow OCHD joint-founder) — https://www.ochd.org.uk/ — that has has in formal partnership with the UKNFS given effective solidarity on UKNFS national level work to counteract Anti-Nepali-Gurkha racism across the UK.
Pritheepal also has a wealth of experience liaising and working with and within the criminal justice system in the United Kingdom and India and has facilitated engagement between police agencies and communities at the senior levels required both within and between the UK and India. This included national universities seeking to enhance their research opportunities and international relationships in the criminal justice system.
As an entrepreneur, entertainments promoter within the arts and culture world and higher education coordinator Pritheepal has over the years developed numerous international links, specifically within India and its subcontinent.
Good community development and self-empowerment go hand in hand with business and trade, is a core belief of Pritheepal: "I see trade and business directly linked with the community benefitting outcomes, for pan-South Asian [Nepal – India/Gujurat] Nepali, Sikh communities members in the UK"
Dr Jib Acharya:
UKNFS officer/advisor for healthcare provision organisation management and related research and projects.
Dr Jib is one of the founder members of the UKNFS at the time of its inception by Ram Hari Adhikari and Alan Mercel-Sanca. He has successfully completed a PhD degree from Bournemouth University, England, and has interests and specialism in fundraising, development of the healthcare project, research mainly in the field of public health nutrition. His PhD research project entitled Knowledge, attitudes, beliefs and behaviour of mothers of young children related to healthy eating: Comparing rural and urban perspectives in Nepal. During his study at BU, he also served as a student representative (2014-15) where he experienced coordination between a group of the students and management authorities of the University.
He has also attended several national and international workshops/conferences such as the World Congress of Nutrition, Micronutrient Forum Global Conference, the Nutrition Society Conference and etc. during the PhD study. Besides this, he has published journal articles and conference papers in nutrition-related issues of Nepal. He was awarded by the Global Supplementary Grant-OSF(Europe) (for the year of 2012-2013 and 2013-2014), Sight and Life Scholarship (2011-2015), Santander Universities mobility award (2014) and) and the British Council award (2014). He has discovered a new knowledge and added to the literature. The new knowledge termed 'diversified views' which is one of the major barriers to recommend a health food to the preschool-aged children in Nepal. Besides this, Dr. Acharya has developed the '3P awareness strategy' which is one of the most powerful tools to increase the level of awareness for the community people.
Ganesh Panday: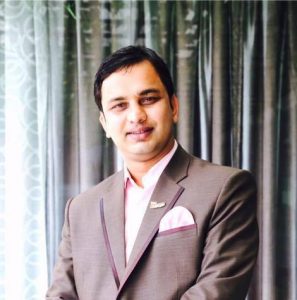 Ganash Panday, Nepal's award-winning journalist and documentary filmmaker, who has made history in Nepal through to date winning 15 international awards around the world, has been appointed UKNFS in Nepal Coordinator. Ganesh is also a Board Member of the UKNFS.
For more information about Ganesh please visit this article about him in Wave Magazine: https://wavemag.com.np/amp/in-global-plaudits/
Min Bahadur Gurung: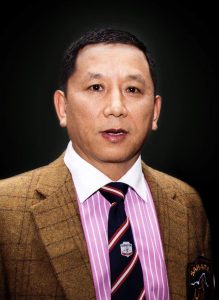 Min came from Kaski Pokhara Nepal. He joined the British army in 1986 and retired in 2003. Over Seventeen years he served in the British Army 6 Gurkha Rifles then 1st Gurkha Rifles served in Hong Kong, Brunei, Belize, Singapore, UK, Germany, Cyprus, Belgium, USA, Bosnia visited more then 25 country. He settled in Aldershot with his wife Sharada and two daughters Minsa and Saleena.
For the past 15 years he has worked as a volunteer on various charitable organizations such as British Gurkha welfare society UK, NRN UK, Tamu Dhee association UK and is currently President of Sahara UK and Director of Gnergy run by British Gurkha in Farnborough. He has actively worked with the Bristish Gurkha welfare society for Gurkha settlement Wright since 2004.
Ekendra Gurung: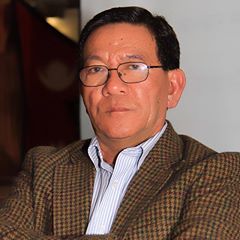 Advisor at Tamu Dhee UK Association, and former headteacher with particular interest in preserving and detailing the history and culture of the Gurung peoples of Nepal and the UK.
James Lamb: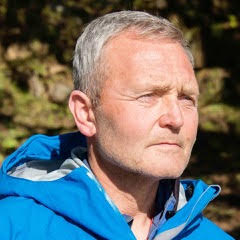 After nearly 30 years as an educationalist in Scotland, James Lamb combined his love for outdoor adventure and photography to become a professional landscape photographer. James has walked and climbed extensively all over the UK, Europe, USA, Canada and Nepal. In 2014 he established a trekking agency in the Nepal Himalaya with Tashi Lama, a Buddhist monk. The agency aims to increase local employment, with the profits funding a local charity, The Little Sherpa Foundation. When the first earthquake hit Nepal in April 2015, James was in the Himalaya filming for The Adventure Show (aired on the BBC in September 2015). Filming continued when the camera crew and producer accompanied James back to Nepal to see first-hand how the people featured in the initial programme, were rebuilding their lives, both physically and mentally.
James in addition to playing an important part in development of aspects of UKNFS projects, especially cultural tourism, will be helping to develop the UKNFS in Scotland, including development of strategic relationships across a range of important domains.
Dr Pramod Koyee: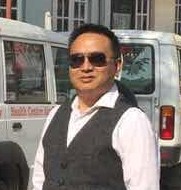 Dr Pramod Koyee is an NHS doctor and greatly respected member of the UK Nepali community.
---
UKNFS Advisors and Ambassadors:
Hiradhan Rai: UKNFS Chief Advisor *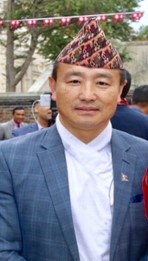 Hiradhan Rai Graduated from Anglia Ruskin University (UK) with an MA in Business Management. Mr Rai is a respected community leader in the UK Nepali community and Nepal. Mr Rai 5th Degree Black Belt TKD (Tae Kwon Do). And independent businessman with many years' experience and acquired expertise.
Mr Rai has in the UK and Nepal held a key leadership role in the Community and started including Business development, pricing, operational procedure development. Having worked for RojiHira LTD Company as a Managing Director for the last 6 years, Mr Rai has developed the skills necessary to become an immediate asset to any company or business initiative (UK, Nepal, international). Possessing substantial quality man- management skills, Mr Rai can direct, manage and supervise all planning and scheduling activities. Also, Mr Rai can identify issues and opportunities before others and have extensive knowledge of key issues.
Mr Rai always seeks new challenges and additional responsibilities to progress and contribute to the community and possesses a positive attitude and can manage varied workloads and relish the challenges and opportunity of new tasks. A highly experienced, hard-working and multi-skilled individual with a responsible and self-motivated attitude, Mr Rai also extremely fit and holds various qualifications in personal fitness and wellbeing.
With a substantial established background in the different communities with so many years business experience and administration, he is a highly motivated individual with good interpersonal communication, also passionate about personal development and contributes to the community and while making a meaningful difference to the communities.
Some important notable accomplishments:
Helping Gurkhas Veterans Solders UK and Nepal since 1996
British Gurkha Welfare Society (BGWS) founder Member 2002
Kirat Rai Yayokha UK founder member 2003
Greater Rushmoor Nepali Community founder Member 2004
UK-Baksila Health Camp with the Collaboration of Norvic International hospital Chief Co-Ordinator 2014
Transport 10 Sports Wheelchairs Nepal Spinal Cord Injury Sports Association Chief Co-Ordinator 2014
IOFTC (International Open Friendship Tae Kwon – Do Championships) Co-Ordinator 2014
Nepal Earthquake Emergency Distribution Co-Coordinator 2015
England MCC vs Nepal National Cricket Marched Co-Ordinator 2016
Baspani- 5 Dankhuri Dada, School Establish E-Library Co-Ordinator 2018
Community support associations and posts, and business associations and posts:
Shareholder of Gurkha Saving & Credit Cooperation
Shareholder of Global Capital Investment Limited
Former Founder President of RojiHira Foundation.
Managing Director of RojiHira LTD Company
Chief Adviser of UKNFS (UK Nepal Friendship Society): commenced 2020-
Worked with UKNFS (UK Nepal Friendship Society, whose official patron is H.E. the Ambassador of Nepal to the UK) as Special Supportive Advisor 2015 – 2019 in regard to certain key strategic development initiatives supporting Nepal development in trade & tourism
Former Adviser Yeti Nepali Association UK 2017-2019
Former Adviser NRNA UK 2017-2019
Former Adviser UK Nepal Federation Bodybuilding League 2016-2018
Former Vice President of NRNA UK 2015-2017
Former Vice President of NRNA UK 2013-2015
Founder General Secretary of E&W Nepal LTD Company 2001-2008
Former General Manager of the RojiHira Foundation 2012
Military service related accomplishment awards:
Medal for Long Service and Good Conduct
Afghanistan Medal
Kosovo Medal
Queens Golden Jubilee Medal
Queen Diamond Jubilee Medal
Macedonia Medal
Military service locations:
Hong Kong,
Brunei,
The Falklands Islands,
Belize,
Iraq,
Afghanistan,
Kosovo,
Sierra Leone,
Macedonia,
Germany,
France.
Belize.
Korea.
Malaysia.
Belgium.
United Kingdom (U.K).
New Zealand.
Canada.
Cyprus.
United States of America (USA),
Education profile:
AM, Master's Degree in Business administration from Anglia Ruskin University, Studied OTHM Level 7 Diploma in Strategic Management and Leadership (QCF) from Anglia Ruskin University, Studied CMI (Chartered Management Institute) Level 4 Diploma in management and Leadership from The London College. Studied Management Diploma at Farnborough College of Technology. Studied City & Guilds BIIAB Level 2 National Certificate Conflict Management from City & Guilds of London Art School.
Business expertise profile:
With over 25 years' experience leading global teams and self-governing businesses and delivering complex marketing strategies for large national brands, I have the knowledge and skills to grow customers base rapidly and deliver significant growth resells. My expertise spans all aspects of marketing including online, print, social media, and more which has provided me with crucial knowledge on the importance of a holistic multifaceted approach, and ensures I explore all avenues in the pursuit of attracting target market to any organisation. I also have extensive expertise in negotiation and business and community initiatives successful development.
UKNFS Brand Ambassador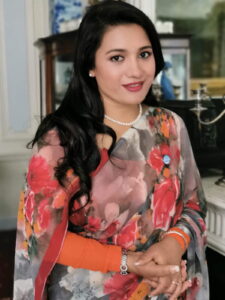 Rojina Pradhan Rai: Rojina has always sought new challenges and additional responsibility to progress contribution to community and in regard to her career. She possesses a positive attitude and have the ability to manage varied workloads and relish the challenge and opportunity of new tasks. She is highly experienced, reliable, hard-working and multi-skilled individual with a responsible and self-motivated attitude to work, and am fit, and well trained.
With a substantial established background in the defence community and administration, Rojina is a highly motivated individual with good interpersonal communication & team working and team leading skills. She is passionate about personal development and how this contributes to community and making a meaningful difference to the world in which we all live.
In tandem with this, developing a successful and challenging career associating myself to work in a reputed organization like the UKNFS that gives scope to update her knowledge and skill in accordance with latest trends and be a part of community that dynamically works towards the growth of the UKNFS.
Rojina states — 'It is both a real honour and a very exciting opportunity to become a Brand Ambassador for the UK Nepal Friendship Society. To this important Society, bringing my skills and vision and values on delivery on behalf of Nepal and the Nepali community here in the UK and worldwide to the dynamic record of delivery of the UKNFS across different areas of important activity and initiative. I am looking forward to contributing to that record of delivery!
Positions held:
Rojina has held and holds positions of responsibility and utilised my interpersonal skills to motivate and develop the community. Always striving to go the extra mile to achieve the set goals Rojina embraces new challenges and additional responsibility to assist in the progress of community.
President of RojiHira Foundation.
Managing director Of RojiHira LTD Company
Vice President of NRNA UK
Vice President of Blind Rocks UK
General Secretary of Kirat Rai Yayokha Tayama Khiyama UK
Former Spokesperson of the Asian Mahila Association (AMA)
Life member of Khotang Sewa Samaj UK
Member of Human Rights UK
Education Background:
Education Masters Degree in Business Administration from Anglia Ruskin University, I studied Management at the University of West London, and also studied Management Farnborough College of Technology. In Nepal Rojina studied Business Management at St. Xavier College Maitghar, Kathmandu, and originally studied at Arunima higher secondary School.
---
UKNFS Advisor on Social & Environmental Topics: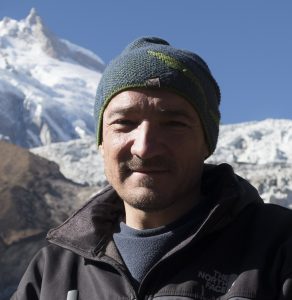 Dr Michael Brown: Michael is a specialist in development communication and participatory project facilitation. He made his first trip to Nepal in 1988, and subsequently lived in Nepal for six years, working in social development. He completed his PhD in Nepal working with disadvantaged communities, using 'participatory film-making' and 'theatre for change' methodologies to support people to have a stronger voice in the discussion of issues affecting them, leading to positive social change.
Fluent in Nepali, Michael continues to work regularly in Nepal, facilitating participatory community projects and making documentary films on social and environmental issues. Following Nepal's civil unrest, he documented the psychological impacts of conflict on people, and utilised his film to secure two-year funding from Irish Aid to enable a local Nepali NGO to develop trauma support services. This project culminated in a unique 'Community-based Psychological Trauma and Treatment' model bespoke for Nepal, but transferable to other communities and contexts around the world. It is being used as a main case-study by Professor Kathleen Hargan, Department of Health and Human Services at Contra Costa College in California.
Michael has also facilitated the use of participatory radio in Nepal, working with a local FM radio station who trained a children's group, and domestically-abused women, to present their own twelve-week radio phone-in shows, where they discussed the issues affecting them and interviewed key people to raise awareness and promote positive social change. 'Disability and Development' is an educational resource developed by Michael and linked to the post-primary school curricula in the UK and Ireland. It consist of seven films, made around the world with children experiencing disability caused by their life situation, including two stories of spinal injury in Nepal with girls falling from terraced fields. A range of lesson plans allow pupils to understand the lives of children around the world and to gain greater awareness of humanity and a broader 'worldview'.
Recently, Michael spent a year filming the story of Nepal's working mules, vital to the local economy and people's livelihoods. The ninety-minute documentary called 'Khacchad' begins with the mules' birth in India, and their subsequent journey to Nepal to work in brick factories and carrying goods into the high himalayas. The film is being used in Nepal, and on the international stage, to promote better legislation and practice to protect the wellbeing of working animals. Other issues that Michael has made films on in Nepal include; Hospice Nepal – pioneering end-of-life care; how Disabled Person's groups collaborated to ensure the Nepal Government signed and ratified the UN Declaration on the Rights of Persons with Disability; and two films showing a day in the life of child workers. Michael's films always have a context, be it for the empowerment of marginalised people, for advocacy towards policy change, the sharing of lessons learned that others can adopt, or for use in formal/non-formal education. Michael brings all his past experience to the UKNFS which we hope to utilise both within Nepal and internationally.
---
Officers with UKNFS international projects: NIAP
Deepak Tamrakar: UKNFS Nepal International Arts Programme Co-Initiator and Officer
Mr Tamrakar has an established record for film work in Nepal, and as a model. He was the principal reviewer of the Nepal International Arts Programme ('NIAP': https://creativenepal.co.uk/) concept, becoming co-initiator in conjunction with UKNFS CEO Alan Mercel-Sanca in 2013. He has subsequently in the UK provided exceptional and acclaimed contributions to profiling, teaching about and demonstrating aspects of Nepali culture & arts in the fields of Nepali cuisine and Nepali dance. On the latter providing a number of major performances in the Dorset/South Coast area between 2015 and 2018, including at Poole Lighthouse Arts Centre in December 2015 in front of a 1000+ audience and that autumn flew the flag for Nepal through two performances of Nepali dance at the celebration programme for the formal opening of the Bournemouth University – Kaplan International College, Bournemouth.
A sportsman, Deepak in his time in the UK has contributed to the Bournemouth Volleyball Club as a key team member, and more notably belonged to Poole Town Cricket Club, a member of the Dorset County Cricket League, being at one game accorded the honour of being named 'Man of the Match.'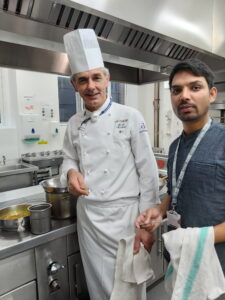 In regard to Nepali cuisine promotion he has been the lead contributor to the Nepali food component (focusing on traditional & contemporary Nepali home cooked cuisine) of the 2019 – 2020 national UK Nepali cultural & social heritage project facilitated by the UKNFS, supported by the Heritage Lottery Fund: in this project contributing ground-breaking masterly demonstrations to one of the UK's most renowned catering colleges (image to left: Deepak with college Senior Chef Lecturer David Marshall). You can read more at https://uknfs.org/uknfs-facilitated-uk-nepali-cultural-social-heritage-project-nepali-food-component-landmark-event-at-nationally-prestigious-escoffier-catering-college-bournemouth/
---
Other officers/advisors [non-Board of Trustees]:
Other volunteer officers with UKNFS:
Dr Rajeeb Kumar Sah: Equality in Health and Social Care Project [EHSCP] National Coordinator for UK Nepali community engagement / Team Lead
Dr Rajeeb Kumar Sah is our equality in health and social care project Team Lead / national coordinator for UK Nepali community engagement and research. He is originally from janakpur, a terai city in Nepal. He is a trustee at "Nepal Village Foundation", project director and editor at "South Asian Sexual Health" and PHD scholar at the Canterbury Christchurch University, UK. His PHD research focuses on exploring social and cultural issues affecting sexual health of Nepalese young people living in the UK. His aim is to understand the intergenerational differences among parents and their young children and provide impetus to improve health and wellbeing of Nepalese population.
Dr Sah is an MD in General Medicine, MSC in Public Health, has a Post Graduate Certificate in International Relations and Globalization and Diploma in HIV/AIDS. He has several years experience of working with minority ethnic groups, marginalized and disadvantaged communities in the UK. His research expertise and area of interests are medicine, public health, maternal and child health, sexual and reproductive health, HIV/AIDS, social determinants of health and health inequalities.He has worked with young people, women, children, and other vulnerable communities in the UK, Nepal, India, Georgia and Turkey. He has authored a book titled "Parental attitudes and beliefs towards Childhood Immunisation".
Dr Bibha Simkhada: Health and Wellbeing Team Lead Officer, and Research Lead (PI) of the UKNFS UK Nepali Community Equality in Health and Social Care Project [EHSCP]
Dr Bibha Simkhada has a BA in Nursing, PhD in Public Health from UK. She joined the UKNFS in 2013 and took position as a Research Lead (PI) in Health and Wellbeing of Nepalese community living in the UK project. Dr Simkhada is responsible for overall management of this research project.
Previously, she worked as a registered nurse and a public health researcher for several organisations. She has extensive experience of working in health care environment and public health research in UK and Nepal. She has published several papers and is a reviewer in many international peer reviewed journals. Her key interest is in Improving BME Community Health, Health Inequality, Reproductive Health and Systematic Review. She has been involving in different projects and evaluation of public health program on maternity care, uterus prolapse and elderly care in Nepal. She is highly committed to improve health of Nepalese community living in UK.
Andrew Yearp: UKNFS IT/Website Advisor
Andrew is a Founder Member of the UKNFS, creator of the society's logo, and its original website, and subsequently our lead for IT guidance with our our online presence, including IT advisor the UKNFS' NIAP and for aspects of online marketing. continuing online. He is a teacher at Bournemouth University where he is also undertaking a PhD. His role in the UKNFS has been pivotal to the success of the initial development of the organisation, and his interest in and love for Nepal and its culture (especially film and aspects of contemporary life) very deep.
---
---
Alumni:
Former key figures who enabled the creation of the UKNFS in its initial stage 2012 – 2014, and subsequent transition/intermediate stage of 2014 – 2019 and 2020; in some cases certain alumni continue as greatly appreciated veteran advisors to the organisation in relevant areas & activities
---
The UKNFS thanks the following highly valued figures in the formative early 2012 – 2020 period:
Ram Hari Adhikari: Organisation Initiator/Co-Founder. Ram was the initiator of the UKNFSin conjunction with Alan Mercel-Sanca whom he approached to support the concept that eventually gave birth to the UKNFS
Ms Srijana Thapa (the first Treasurer of the UKNFS, and one of the lead officer in establishing the society Women's section of that time), Dr Laxmi Ghimire (founder of the society Health and Well being section), Mrs Anita Joshi Bomjan (founder of the UKNFS Women's section), Mr Tulsi Prasad Phuyal (the society's original Dorset area first Community Contact/Liaison Officer), Mr Seb Gray (one of the four original supportive co-founders — after Ram and Alan — of the group that came together prior to formally establishing the UKNFS) and Ms Laxmi Tamang (one of the UKNFS's first international relations advisers).
Ram Hari Bhusal: UKNFS Former Honorary Chairperson (from foundation of the UKNFS to 2014)
Keshan Paudel: One of the original, at time of founding, UKNFS Dorset area community outreach officers
Professor Chris Shiel: a UKNFS founder member and former director who provided invaluable support to the founding of the UKNFS and subsequently on aspects of organisation development guidance until her retiring as a board member in late 2018
The UKNFS wishes to also thank the following highly valued Board members of the organisation's intermediate stage of development during the 2014 – 2019 period:
Arjun Katuwal: Board member and Organisation Treasurer for the period. Arjun ji also led and covered all aspects of the exploratory Air Ambulance Initiative in the earlier part of this period. His support is greatly appreciated in assisting consolidation of the organisation in its early and intermediate phases
Rajendra Kandel: Board Member for the period. His time and support on some aspects of healthcare/mental health & wellbeing UKNFS consultations and requests for supportive input is greatly appreciated
Yadav Bhandhari: Board Member for the latter part of the 2014 – 2019 period. His time and guidance – support on travel & tourism and also some aspects of Nepali restaurant cuisine responses to requests for input on some of the related UKNFS initiatives, is greatly appreciated
Naresh Khapangi Magar: Board Member throughout the period. Naresh ji has contributed on some important aspects of requested Nepali news media outreach on a number of key UKNFS led/delivered initiatives during the period, enabling valuable advances in these areas. His support in a number of areas in the period have paved the way for new, larger scale crucially important supportive to Nepal trade & Nepal – UK friendship development and the very extensive work that the UKNFS has been undertaking for the effective Voice of our UK Nepali community that the 2020s are starting with. His contributions during the initial and subsequent intermediate phases of UKNFS development are greatly appreciated.
Sarah Ali Choudhury: the UKNFS thanks Sarah for her role as PR Ambassador from the late 2017 period to early August 2020. The UKNFS is very proud to have played a strong part in giving a solid platform through her honorary post in terms of sharing Nepali cuisine contacts through UKNFS networks, and especially on Nepali cuisine details through a UKNFS project on UK Nepali cultural heritage, to her interest in the Nepali cuisine area, as a respected specialist in broader South Asian cuisine.