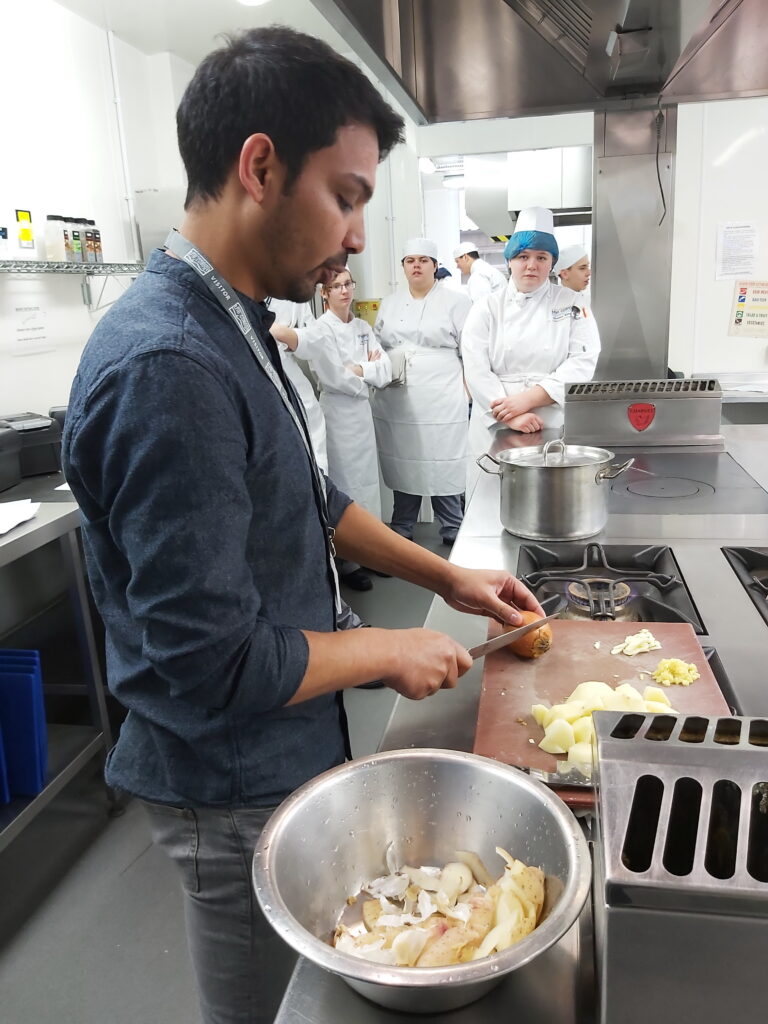 Yesterday (7th January 2020) witnessed an historic moment in the story of growing awareness of the unique characteristics of Nepali cuisine in the UK and broader West. UKNFS arts section officer and chief contributor to UKNFS facilitated UK Nepali cultural & social heritage project Nepali cuisine component's website and e-book (released May), Deepak Tamrakar provided across two hours, demonstration and teaching to 26 students of nationally renowned Escoffier Catering College.
Escoffier is a component of Bournemouth & Poole College, one of the largest and most successful FE colleges in the south west of England, and with, through the UKNFS, a substantial record of projects raising awareness about Nepal and Nepali arts).
Article coverage by Nabin Pokharel on We Nepali.com:
Action not words:
Nepali prowess in the field of South Asian cuisine from home cooking to highest level Nepali chefs in UK Indian restaurants is widely known in the catering trade. However, to date no breakthrough has been made for Nepali cuisine itself in Western, especially [and ironically] UK settings in terms of getting classic and contemporary authentic Nepali dishes nationally profiled in effective ways. Only through the type of activity undertaken by figures such as Deepak, with 15+ years experience, and a dedicated passion for cooking and sharing with Non-Nepali people, Nepali cuisine, can change this loss of profile for Nepal through its cuisine.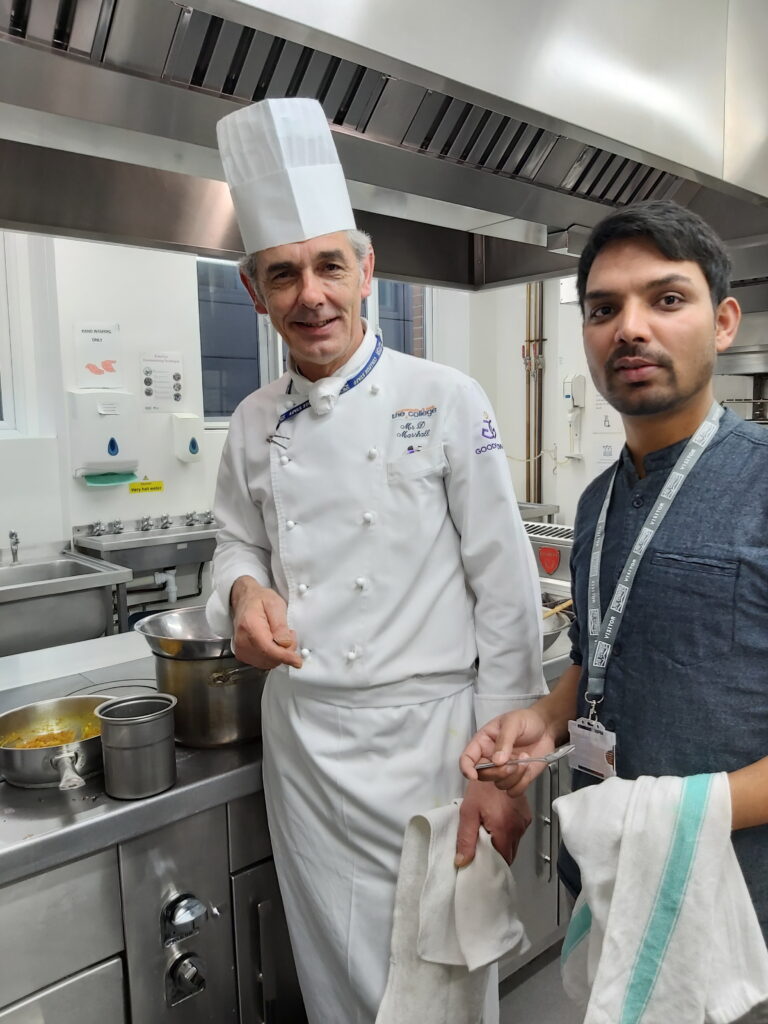 The Escoffier Catering College demonstration & teaching event of 7th January marks a much needed change in the UK for profiling Nepali dishes (in this case dal-bhat tarkari) with British/Western audiences in the most important audience of all. The latter being British chef lecturers and British catering students in the formal setting of a prestigious nationally important level British catering college. The UKNFS salutes Deepak Tamrakar (image above: Mr Tamrakar with David Marshall, Escoffier Chef Lecturer) for his honorable and completely successful Nepali cookery demonstration and teaching of 7th January: an accomplishment and outcome that will make every Nepali community member of the UK rightly proud.
Please watch this space in Spring for news on the Nepali cuisine website and related e-book!