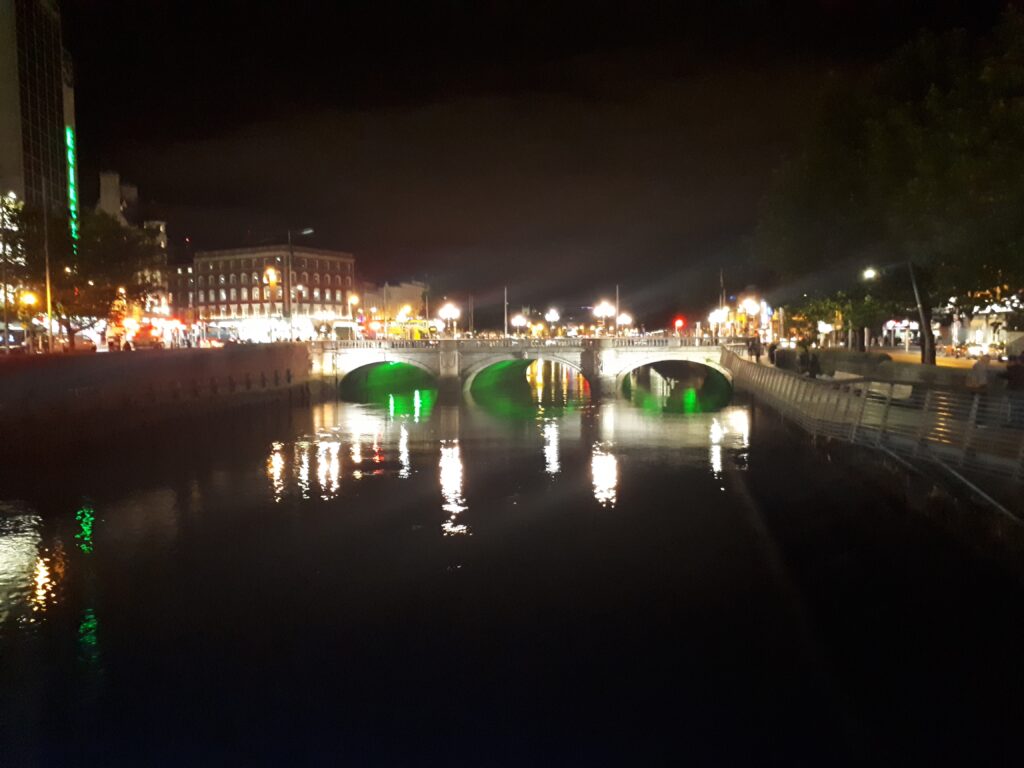 From April 2019 the UKNFS has developed a good relationship with friends of Nepal in the Republic of Ireland, including with government departments there.  We are delighted to be working and collaborating, through the introductions of our friends at the Embassy of Nepal (London) with Mr Deepesh Man Shakya, President of the Nepal – Ireland Society and honorary representative of the Nepal Tourism Board (NTB). 
Deepesh ji's work on effective Ireland/Europe [EU] – Nepal trade, business and tourism (Visit Nepal 2020, where the UKNFS is represented on the Embassy of Nepal led coordinating committee) is exceptional in vision and action, and accords directly with much of the work that the UKNFS has been and is undertaking in these key areas. UKNFS CEO Alan Mercel-Sanca has recently (October) had on behalf of our organisation a very successful visit to Dublin (O' Connell Bridge at night, above) to take these collaborations forward with Deepesh ji and is very pleased to share that the visit included a high level meeting with the DFA (Government of Ireland Department for Foreign Affairs & Trade) in conjunction with Deepesh, and with chambers of trade & commerce in Dublin.
Please watch this space for further news in January 2020!