The UK Nepal Friendship Society wishes to record its great sadness at the passing of Prince Philip, HRH the Duke of Edinburgh. Stay of HM the Queen, husband, father, grandfather, great grandfather, hero and patriot, and a man of great courage and greatheart: Prince Philip has his place in history not only within the UK, but at global level through his work decades ahead of its time on the environment and wildlife, and through the world-renowned Duke of Edinburgh Awards that have supported countless youths over many years in realising their full potential.
---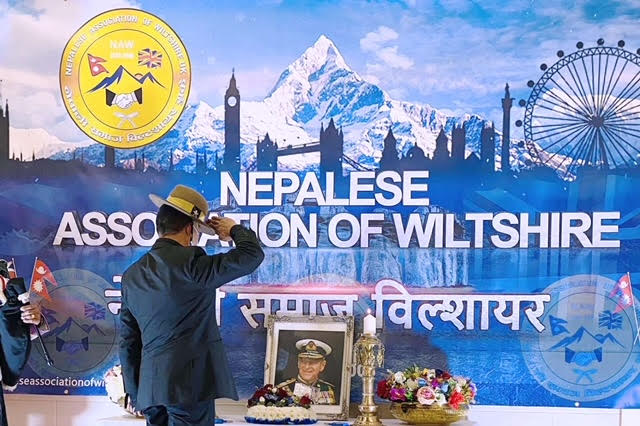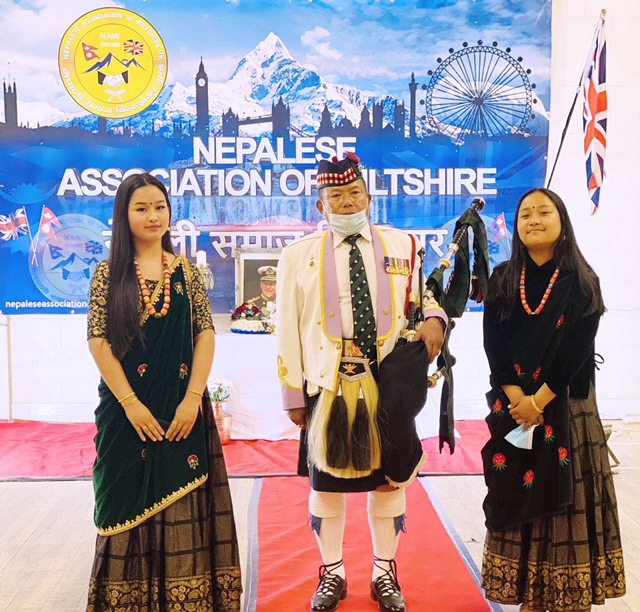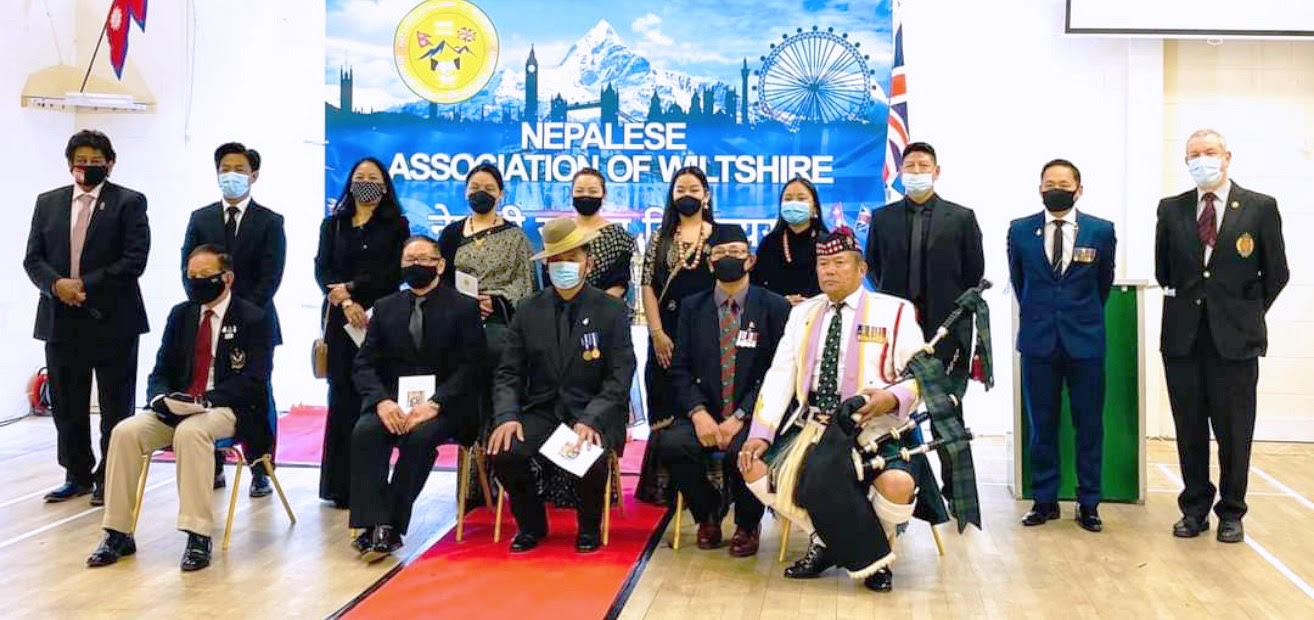 Nepalese Association of Wiltshire:
The Duke's passing has been lamented across our UK Nepali and Gurkha community. In regard to this we are privileged to share some images from a unique Nepali-Gurkha honouring of the life of Prince Philip, that took place in Swindon on the 17th April 2021, coinciding with the laying to rest of HRH. We commend the devotion of and initiative our friends at the Nepalese Association of Wiltshire (NAW) and the President of the association, Mr Gyan Gurung for the beautiful and moving ceremony, unique of its kind, this being noted and covered by BBC West.