On 6th March, facilitated by the UKNFS, a ground-breaking educational fact-finding visit by UK Nepali community organisations (British Gurkha Welfare Society, and Sahara UK, with the UKNFS) to the Welsh Assembly, took place.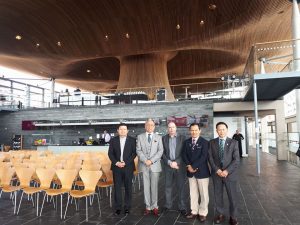 This initiative is an important component of the larger UK parliamentary democracy educational initiative, facilitated by the UKNFS, on the proposal of Mr Ekendra Gurung (Advisor at Tamu Dhee Association UK), that commenced in November 2017, with a visit to the UK Parliament in Westminster. Reports on the learning gained through the Westminster and Welsh Assembly educational initiatives, will follow soon.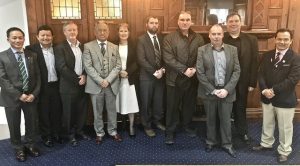 Following the Assembly educational visit, the Royal Hotel, Cardiff, was the venue for a set of important UKNFS enabled UK – Nepal trade announcements.
These have been distributed to Nepal and UK Nepali media, and in Wales: links to the related news articles are being provided.  A very big thank you to the folllowing Nepali news organisations for their coverage (links to articles):  Dainik Nepal. Com article Nepal Britain. Com article, Himalaya Mail, and We Nepali article
Press Releases:
Press Release on UK Nepali community organisations delegation welcomed at the National Assembly of Wales
Trade announcements Press Release
MI-Gnergy Press Release – Wales
Tourism & Business Platform – Press Release
Nepal Honey production Press Release – Wales copy