This page details organisations and groups that the UKNFS directly partners with through our projects, organisations and groups that support directly or indirectly our projects, sample supportive endorsements/comments, and documents and articles testifying to the importance of our project work and organisation activities.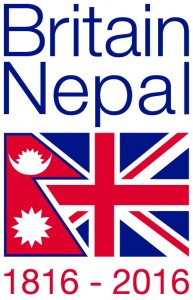 The UKNFS as a result of its projects work, listed on the Foreign & Commonwealth Office (FCO) initiated/facilitated Britain Nepal Bicentenary website useful links page: http://www.britainnepal.org/home/useful-links/
UKNFS projects involve either direct working partnerships or indirect support for promotion of our projects and initiatives, at various levels, with a wide range  of  organisations.  Some of these include:
The Embassy of Nepal (the UKNFS official patron is H.E. The Ambassador of Nepal to the UK)
Tamu Dhee Association UK
Sahara UK Association
Non Residential Nepali Association [NRNA]
The Britain-Nepal Society
Federation of Nepali Journalists UK (FNJUK)
Nepal Press Institute
Bournemouth University Nepali Society [BU-NS]
Nepal Sanskrit University
Bournemouth University [BU] — various departments
Lalit Kala Arts Campus [KTM, Nepal] and many of its professors / lecturers
Gorkha Foundation
Janaki Women Awareness Society
Child Nepal (CN) organisation
Bikalpa Arts Centre (BAC)
Blue Diamond Society
The UNESEEN and GDA organisations [Mustang – Gaumukhi area of Nepal]
The UKNFS also works with the following concerning support for UK – Nepal academic partnerships:
Lumbini Buddhist University
Tribhuvan University
Without our partnering organisations, and those that value and help to publicise our projects work we would not be able to achieve and realize the important aims and objectives for the furtherance of enhanced quality of life for the UK Nepali community, building greater awareness of Nepali cultural heritage in the UK, and for our international project work.
---
UKNFS Nepal International Arts Programme [NIAP] partner organisations include:
The Bikalpa Arts Centre, Creative Conscience, and Child Nepal:

The NIAP's lead and direct partnering organisation in Nepal is the Bikalpa Arts Centre. The BAC is the facilitating organisation of different key aspects of the NIAP in Nepal due to shared vision and values, especially in visual and film and related media regarding equality & empowerment, social justice arts topics, global citizenship through cultivation of understanding about and participation in the arts, especially for youth.  In the UK the BAC will be developing a profile due to the programme of initiatives and activities that BAC & the NIAP are jointly developing from the late summer/early autumn period in what will be a direct long-term partnership.

The NIAP is also developing a special direct partnership relationship with the ground-breaking and prestigious Creative Conscience Awards organisation, whose Founder & Creative Director is Chrissy Levett. The vision and values that both Creative Conscience and the NIAP share through seeking social justice, equality, emancipation, equity and empowerment related change to broader society through the arts are driven by the perspective that the arts have a special major role in education. It is through the arts that conscience-inspired creativity can bring about transformational change in powerful and meaningful ways for communities, society, nations and globally.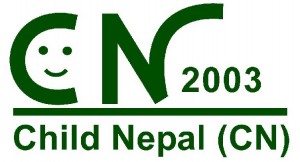 The NIAP is also delighted to partner with the Child Nepal organisation. Child Nepal (which is a leading organisation in Nepal for Childrens human rights and welfare) has a long-term arts project, which is to create the world's longest painting.  The NIAP through the UK Nepal Friendship Society has also been and continues to, fundraise for Child Nepal's important work, especially its involvement in substantial support for orphans and children affected by the April-May 2015 Nepal earthquakes.
---
Some representative UK Dedications of support for the work of the UKNFS
"I wish the UKNFS every success and am delighted to be involved in supporting this project. Nepal is remote and unimaginable to many of us in the UK. I know from my work with Nepalese colleagues and students, that their culture is such that we could learn many positive lessons through working collaboratively; they also need our help to move forward in sustainable development. Establishing UKNFS is just the starting point for shared learning and development – I will lend my support in whatever way I can."
Chris Shiel: Associate Professor. June 12th 2012
Head of the Bournemouth University Centre For Global Perspectives
---
Supportive documents and media articles testifying to the importance of UKNFS activities and projects work: