The UKNFS, in conjunction with our South Coast Partnering organisation, One Community Hampshire and Dorset (www.ochd.org.uk), participated at the greatly appreciated invitation of The Royal British Legion at Saturday past's (15th August) historic VJ Day 75th Anniversary Commemoration at the National Arboretum (Staffordshire).  HRH the Prince of Wales, Prince Charles and the Rt Hon Boris Johnson MP, the Prime Minister, represented at highest formal level on behalf of nation, the Royal Family and HM Government in the exceptional speeches that marked this historic day.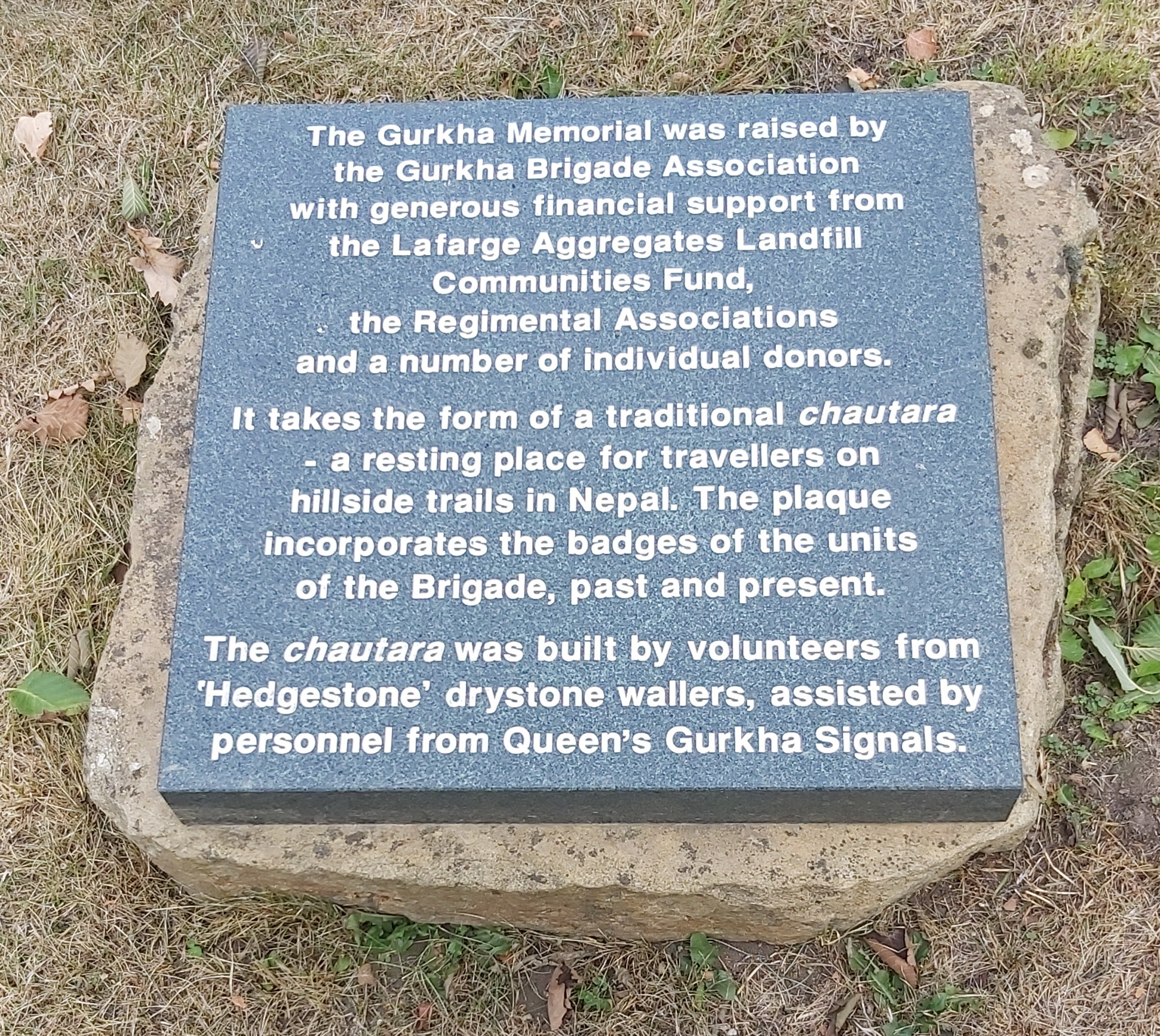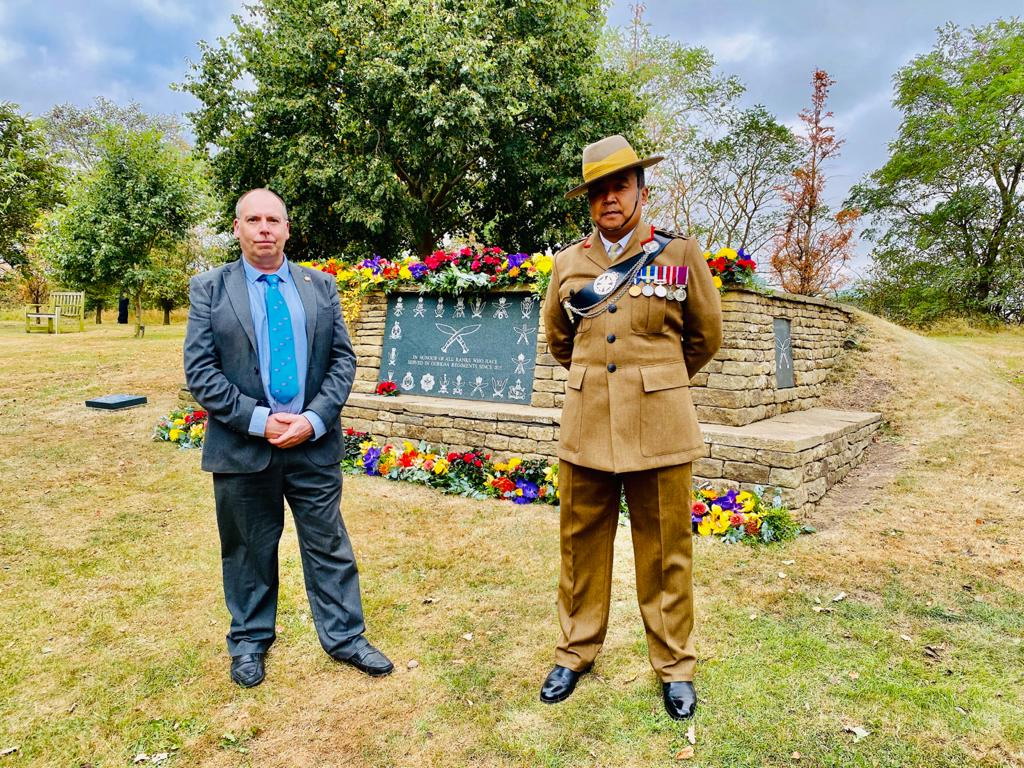 It was for us/the UKNFS a very great Honour to lay before the National Arboretum Gurkha Memorial a Poppy Posy (bottom left in image above) in remembrance of all Nepalis, The Gurkhas, who lost the lives in the Burma and broader South and East Asia campaigns of WWII, and of course in earlier and British Empire and later UK campaigns across the globe in two world wars and multiple campaigns and peacekeeping operations.
We salute TRBL for on this very special day evidencing long sought recognition of the Commonwealth and Nepal/Gurkha contributions of not only sacrifice and heroism, but also of crucial parts in the ultimate victory of the values of support for a multicultural and diverse communities respecting & recognising, new world that is now taking shape thanks to the Heroes of many kinds, many communities many peoples that fought successfully and with such tenacity, ingenuity and Courage in Burma and the Far East campaigns of WWII.
The occasion was not only historic in terms of being the VJ Day 75th Anniversary Commemoration, but because the organiser The Royal British Legion (TRBL) — whose Patron is Her Majesty Queen Elizabeth II — in the approach to the Anniversary fully and proportionately highlighted the scale and the importance of BAME community members from across the world (from South Asia [Nepali Gurkha, and Indian, to African and many other peoples of the Commonwealth) crucial contribution to the ultimate victory.  The reason for the UKNFS formal representation in conjunction with our friends and partner at One Community Hampshire and Dorset (OCHD) in the field of transcultural education, supportive to effective Remembrance & Commemoration learning that TRBL provides.  More detail to will follow soon.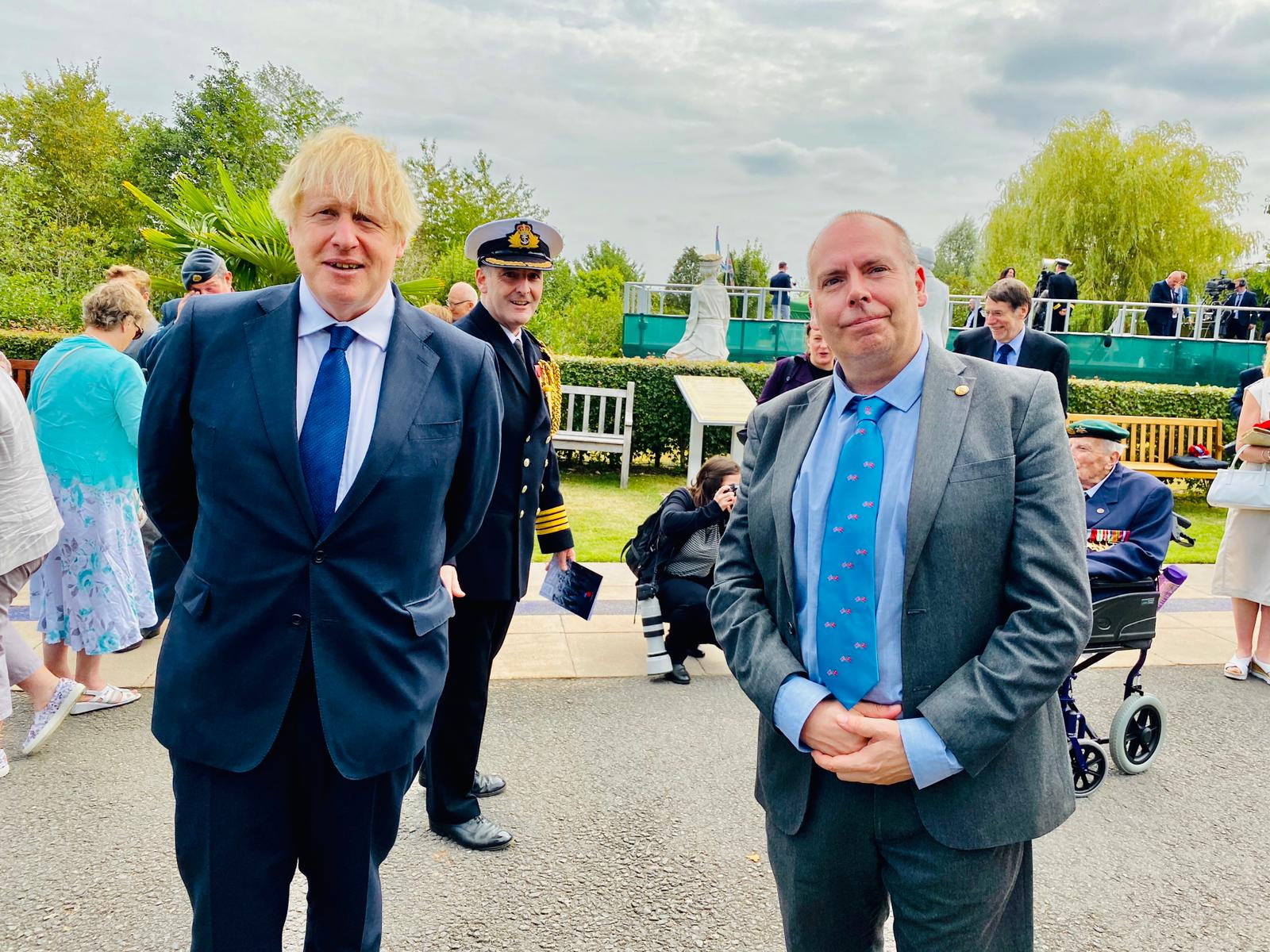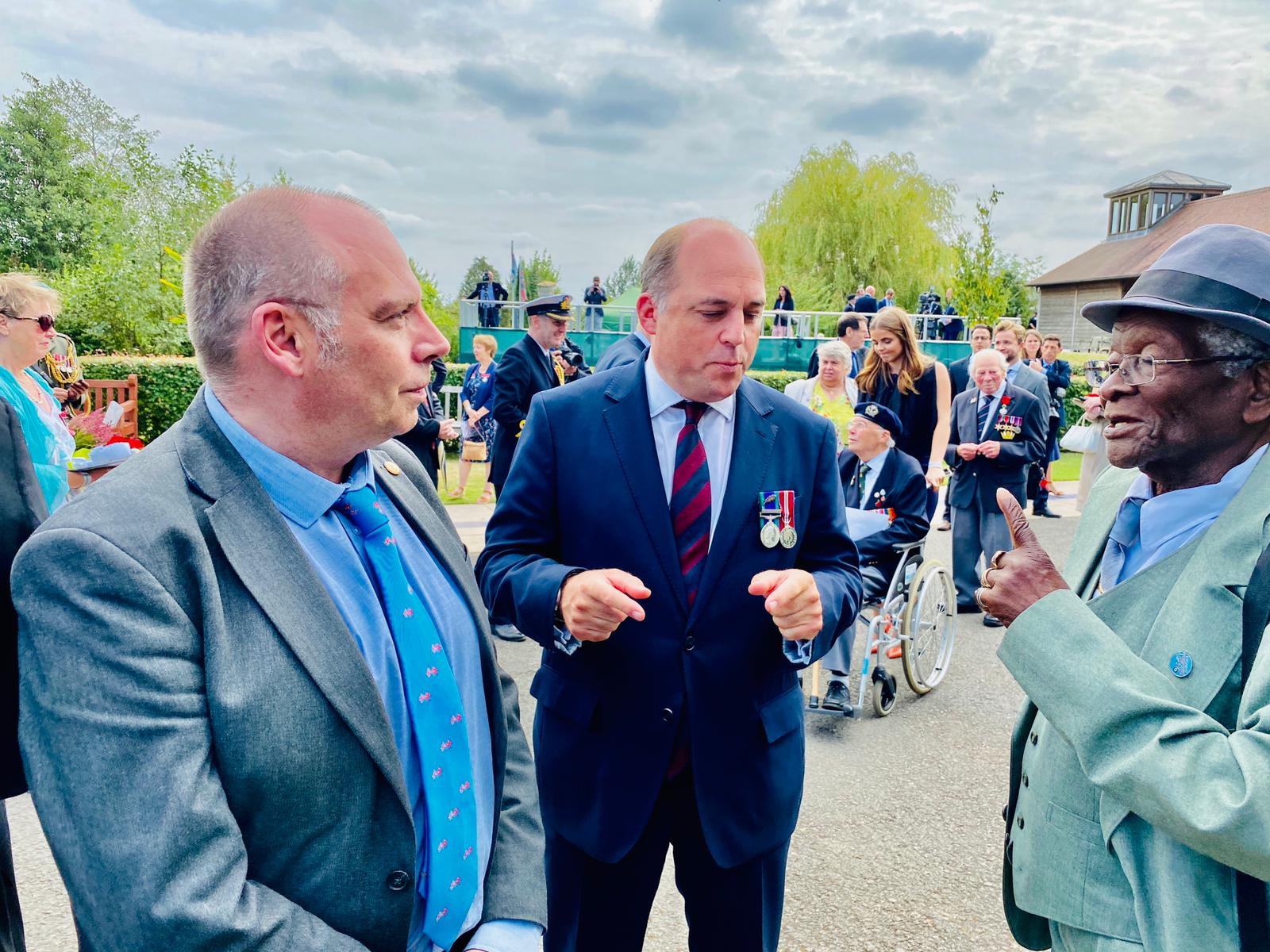 It was also very good to meet the Prime Minister, and speak with the Defence Secretary (images above), and to have a most reasured discussion on UKNFS and OCHD educational work on inclusion and diversity, with the President of TRBL, Lt General James Bashall CB CBE (image below).