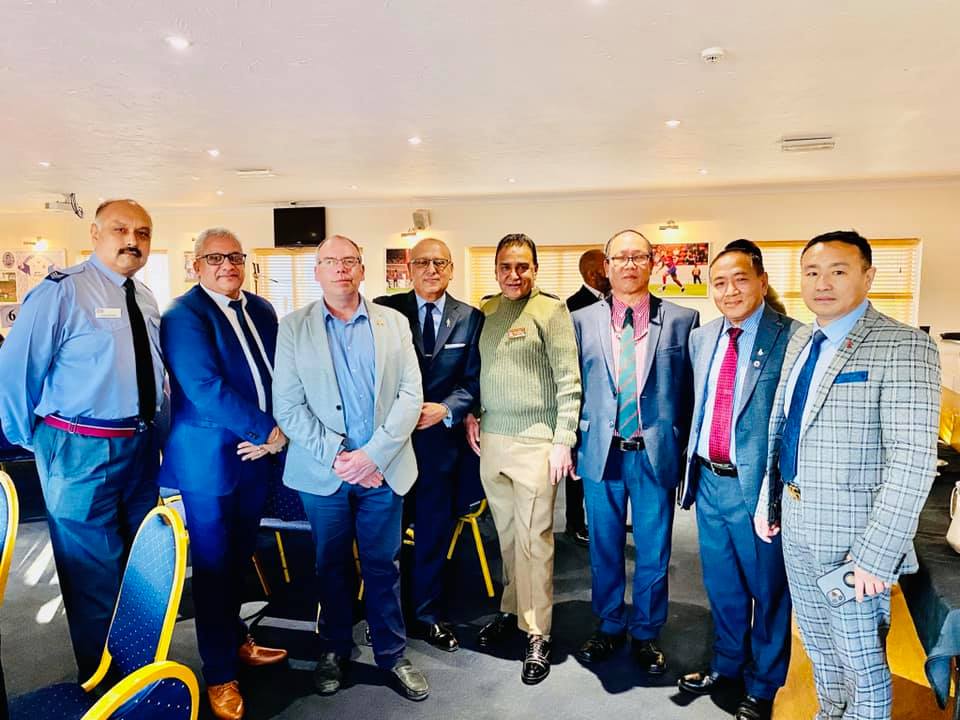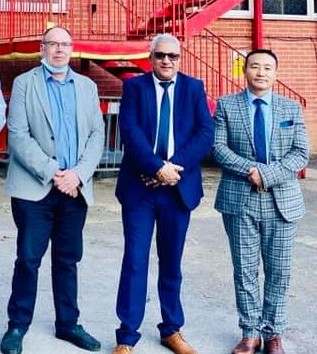 The 10th October witnessed a historic moment for the advance of tangible BAME communities inclusion and for the British Nation & People in the context of football.
At Aldershot Town FC, hosted by Mr Shahid Azeem (Chair) and Mr Waleed Khan (Director) on the joint initiative of the Football Supporters Association 'Diversity in Football' lead Mr Anwar Uddin, Mr Tony Burnett (CEO of Kick it Out) — the two main UK organisations working for inclusion of Diverse Communities in football and the counteracting of racism and all other forms of prejudice in football playing and football supporting contexts — in conjunction with One Community Hampshire and Dorset (OCHD: https://www.ochd.org.uk/: Chief Patron, Lord Rami Ranger) and the UK Nepal Friendship Society (Official Patron H.E. the Ambassador of Nepal to the UK, Mr Lok Darshan Regmi), a ground-breaking event was held to launch a joint initiative by the four organisations that have signed a partnership agreement. 
A crucial foundation to the initiative has been the UKNFS Nepali-Gurkha football phenomenon major component of the Heritage Lottery Fund (HLF) supported story/history that can be found at: https://nepaliculturalheritage.com/football/ and https://nepaliculturalheritage.com/football-the-gurkha-cup/.
This 'One Game One Community' initiative developed through FSA, KIO, UKNFS with OCHD collaboration to counteract racism and boost pan-Asian (Nepali, Sikh, Indian, Bangladeshi, Pakistani, Sri Lankan) and broader BAME communities participation football in the UK, was historic in nature. It could not have been launched at a more important location.
Home of the British Army, and home of the largest and most long established Nepali (largely Gurkha – Nepali) community, Aldershot, the event witnessed only senior leads of Nepali community organisations associated with football (Sahara UK, Tamu Dhee Association UK) and others such as the Nepalese Association of Wiltshire Lead Mr Gyan Prasad Gurung, but leads of other South Asian communities.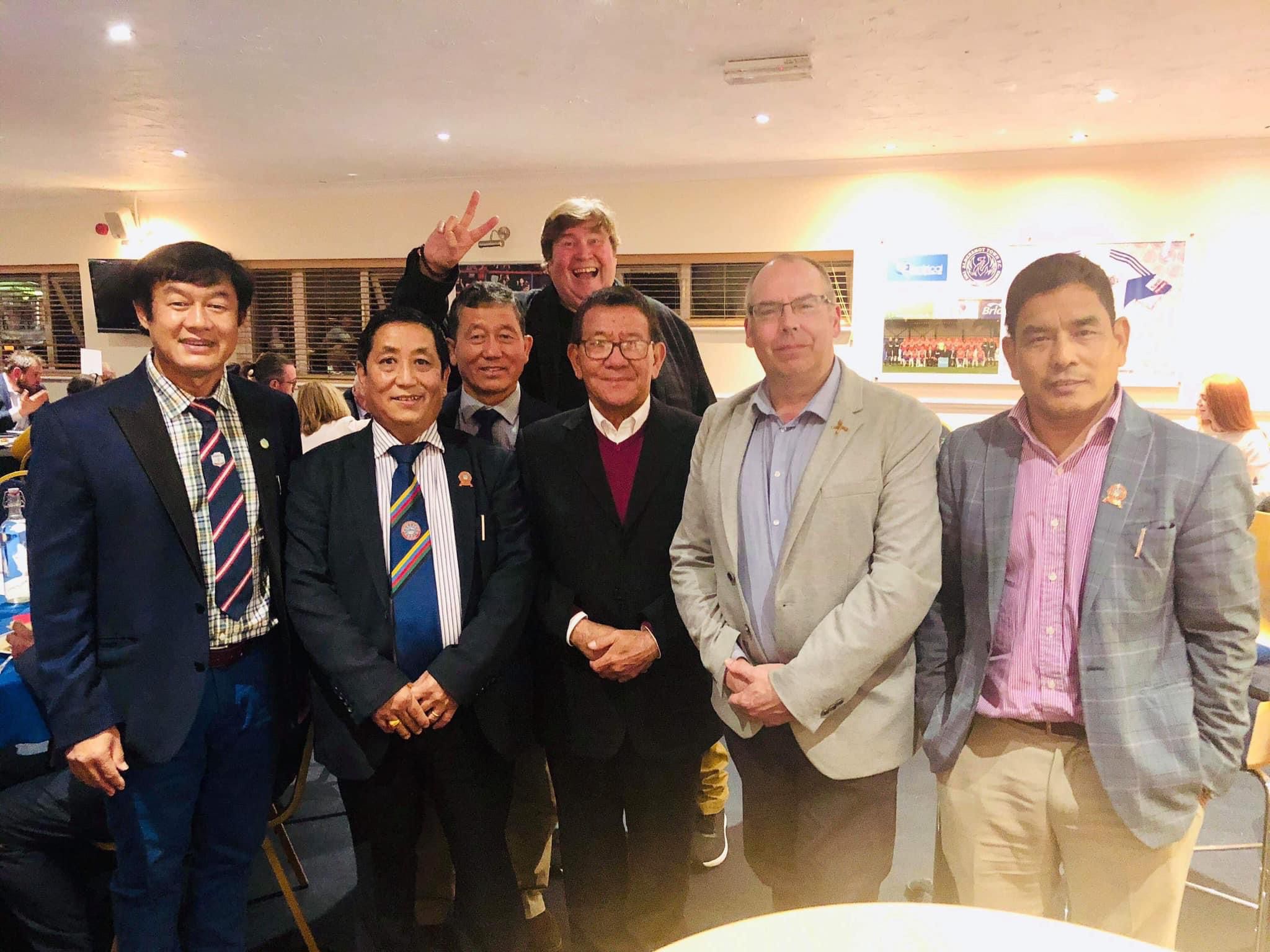 The UKNFS was delighted with some 40+ Nepali and Nepali – Gurkha community leads and respected figures attending (in the centre above, UKNFS Advisor Mr Ekendra Gurung, NRNA UK Advisor, Tamu Dhee Association UK Advisor, Sahara UK Advisor), attending this major event.
In his speech UKNFS CEO, Alan Mercel-Sanca led on the background to the initiative — UKNFS and Sahara UK work on securing the Nepal National Team – England C Team two-leg friendly international football match (postponed due to Covid, but secured with UKNFS negotiation with the FA, in support to our friends at Sahara UK); UKNFS advocacy on the potential football possesses to counteract anti-Gurkha/Nepali and broader South Asian racism through educational means; that the Gurkha Cup (lead facilitator, our friends at Tamu Dhee Association UK) annually seeks greater participation in Gurkha Cup teams by the broader British community, and that it is hoped the initiative will contribute to achieving this important integration and football fellowship goal.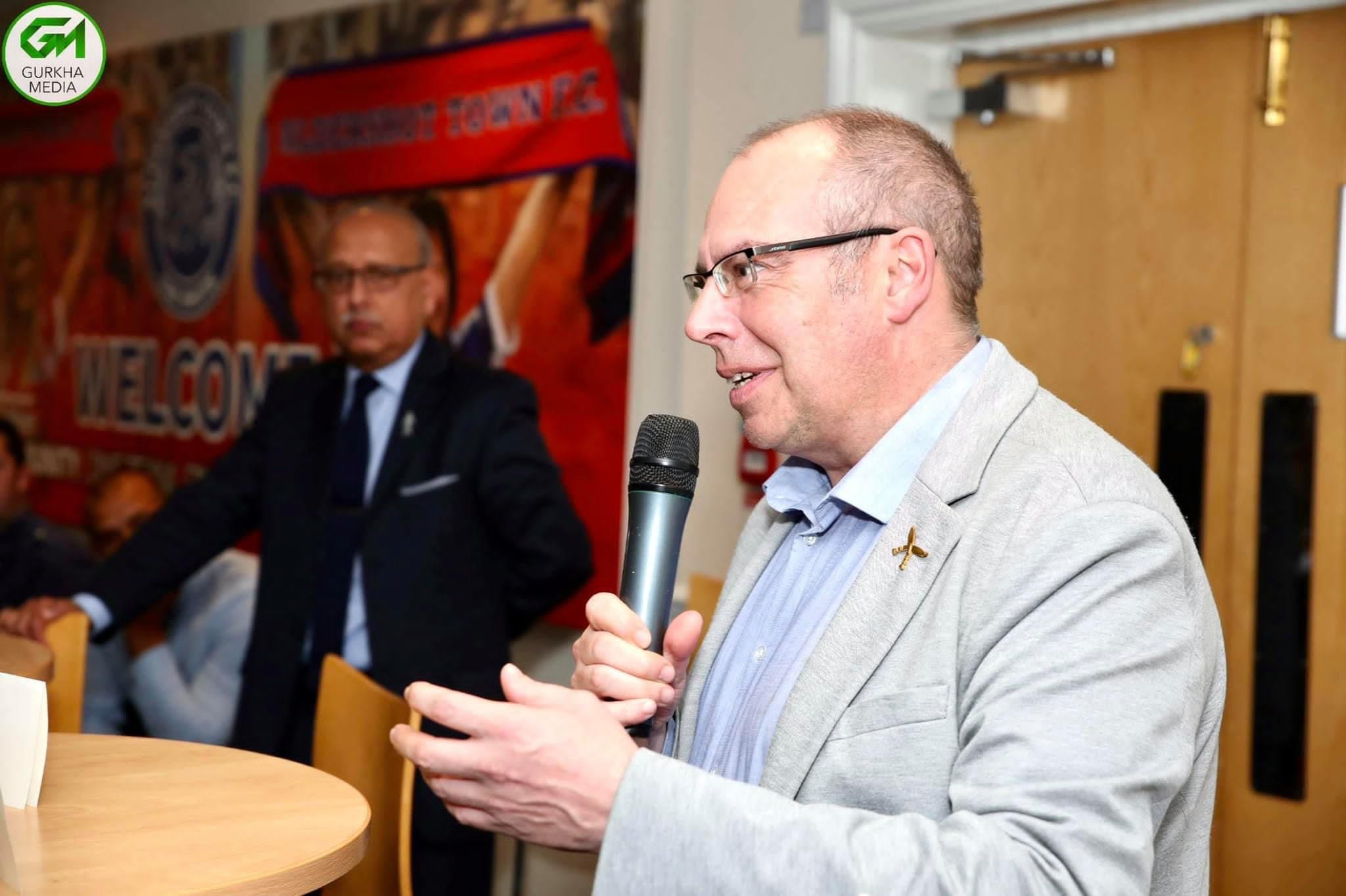 Alan (above) noted in his speech that "whilst there is much to be proud of in the British nation of 2021, through the strength BAME, South Asian, Nepali- Gurkha communities bring to the nation, one cannot be complacent for all too many the blights of racism & related hate, and de-facto discrimination mean that for many [including retired Nepali Gurkhas and their families] life in the UK is still 'not a garden of roses' and that this needs to be always to mind, with initiatives of the kind that the event launched, providing much needed solutions to such plights and unacceptable real world realities."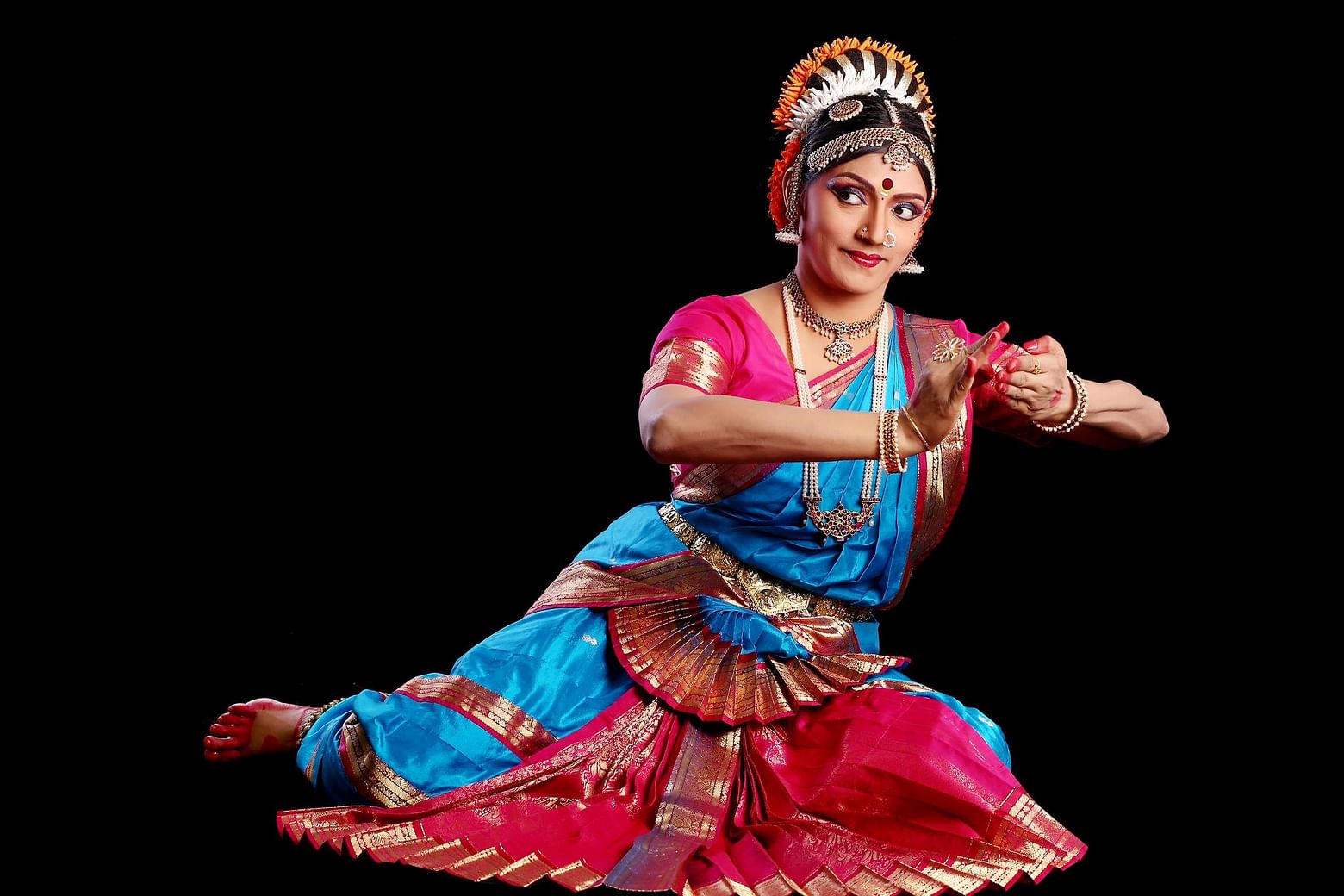 Beyond these the VIP guests and guests speakers were truly illustrious from internationally renowned footballers, very senior England FA officers, through to Lord Rami Ranger and the High Commission of India, through to the brilliant UN level recognised traditional Indian dance performer Dr Ragasudha Vinjamuri (image above) who opened the event programme with a spectacular Hindu dance, with valuable overview of the significance of the dance, provided by Dr Sanjukta Ghosh of SOAS (OCHD Advisor).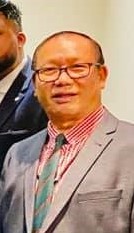 Nepali food was also enabled through the assistance of Mr Hiradhan Rai (UKNFS Chief Advisor, and an OCHD Advisor). In addition one of the VIP guests included (pictured above) Mr Dhan Gurung (Gurkha Satyagraha Executive Committee), one of the three heroic Nepali- Gurkha hunger strikers (the hunger strike featuring in national/BBC and international news but a few weeks ago).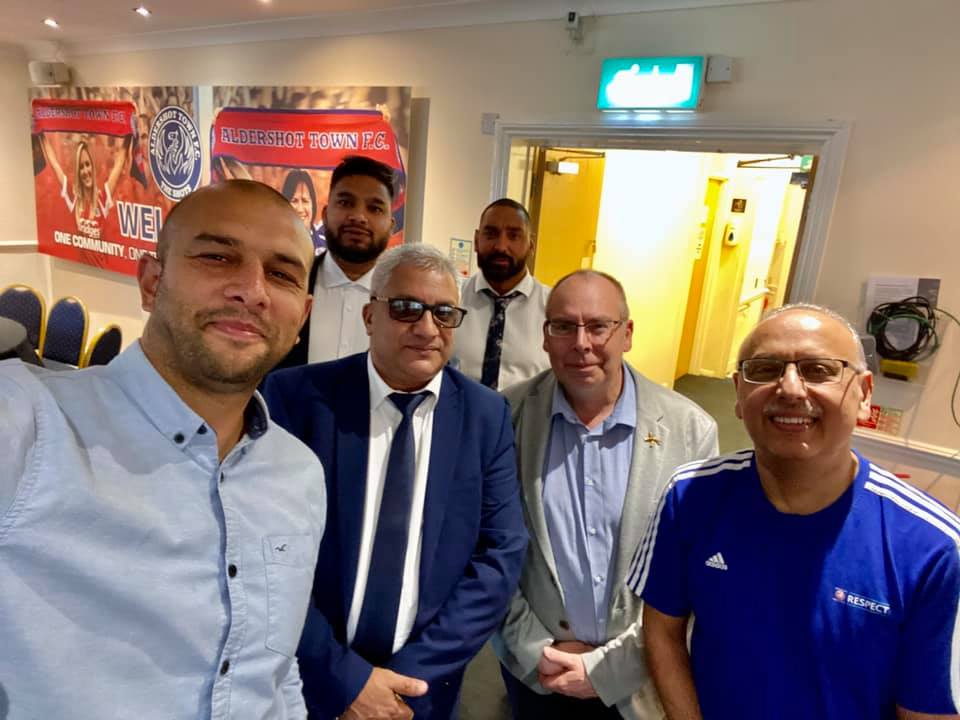 The UKNFS with OCHD wish to record most fulsome thanks to Mr Anwar Uddin (himself a nationally renowned footballer) with Mr Shaheed Azeed, in conjunction with KIO, for enabling this historic event for football and for building further a truly inclusive Britain through football.
Both the UKNFS and OCHD also wish to record their appreciation to all three branches of the UK Armed Forces having senior officers leading on Armed Forces equality & inclusion for attending and contributing to the event, as well as to the FA and to The Royal British Legion (TRBL) and to NHS England.
Watch this space for more news about the impact of the event and initiative! An online follow up event is being planned for later in November, and a Parliament/House of Lords event in January 2021.
LATER NEXT WEEK THIS ARTICLE WILL BE UPDATED TO INCLUDE BACKGROUND TO AND FURTHER DETAILS CONCERING THE FSA/KIO/OCHD/UKNFS PARTNERSHIP and OUTCOMES/ACTIONS RESULTING FROM THE INITIATIVE LAUNCH